WATCH: Miley Cyrus Reveals Snippets Of Her Brand New Songs - New Album Coming Soon?
15 May 2015, 11:57 | Updated: 15 May 2015, 12:05
Miley's been teasing her new material and gives fans a first taste of a track from her new album.
It's been a while since we've heard any new music from Miley Cyrus – we can't believe 'Bangerz' came out two years ago already – but she's just given fans a first taste of what they can expect from her new album.
Miley's been hard at work on her fifth studio release, and she teased a brand new track on her Instagram page alongside the caption "New jammmmmmmmmmmm".
Miley's yet to reveal what the stripped back track will be called or when we can expect to hear the rest of it, but fans have begun speculating that it may be a collaboration with Wayne Coyne from The Flaming Lips.
He has previously told Billboard, ""She does the pop thing so great, so it still feels pop, but a slightly wiser, sadder, more true version."
With the huge success of 2013's 'Bangerz' – which went to number one in the UK and USA on its release, as well as being nominated for a Grammy Award – we're expecting big things from Ms Cyrus.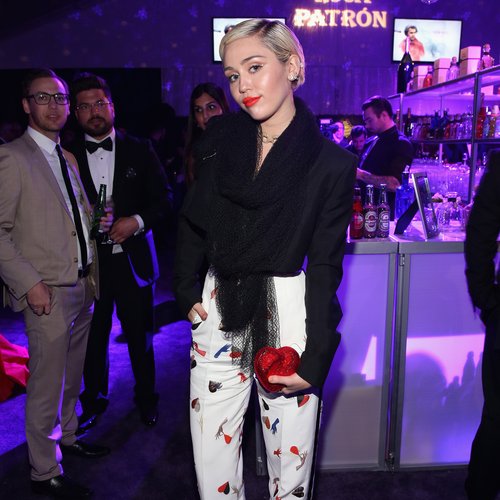 Miley also premiered her new song 'Tiger Dreams' at an event she was performing at this week:
As well as working on album 5, Miley has also set up her own charitable foundation to help LGBT and homeless youths called the Happy Hippie Foundation – no wonder she's been busy!