Miley Cyrus Wishes She Could Start Again With Her Music As She Teases New Album – Video
23 July 2013, 08:13 | Updated: 23 July 2013, 08:49
The 'We Can't Stop' singer tells Capital her latest material is "completely different" to what she's produced in the past.
Miley Cyrus has confessed that she wishes she could start her music career again as she feels her latest material is a truer reflection of herself as an artist.
The 20 year-old singer told Capitalfm.com that her forthcoming record will bare no similarities to her last release 'Can't Be Tamed'.
"It's going to be completely different," she confessed. "I told everyone I wish I could go on my iTunes and start over almost.
"Just because I'm feeling like this is me as a whole new artist – and that's how I really want people to think of it."
She also said that she was developing her own sound and was pleased to have been given the opportunity to change.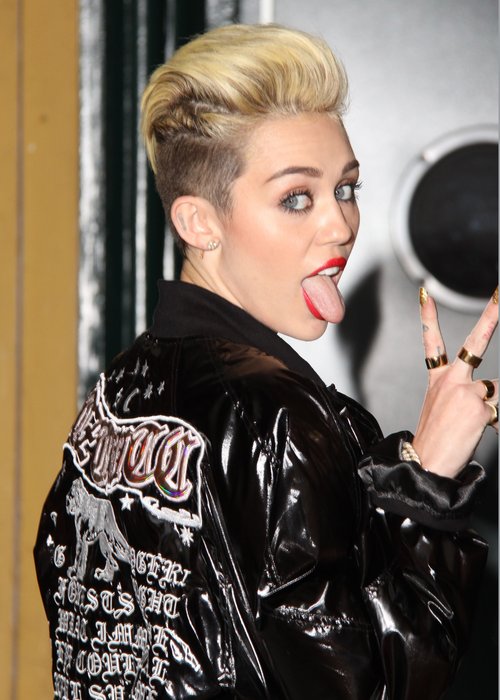 "I'm kind of making this sound for myself that I think is really unique and so I'm glad that everyone's given me that chance actually," she said.
The singer, who already confirmed she's worked with Will.i.am on a track for the new record promised fans some great surprises.
"We got crazy features. It's all in the right places. I've got those songs that are ballads, that are really about kind of where I come from Nashville. It's almost a little bit country and then everything else goes a little Urban but then I also kept it true to pop also," she said.
"So it's kind of taking these three different worlds and mashing them in to make my own sound."
Listen to Miley Cyrus speaking to Capitalfm.com about her new album and music below:
Meanwhile, the star is preparing to unveil new single 'We Can't Stop' on 4th August.
Miley has also recently told Capital that she will unveil a directors cut of the video if she makes it to 100 million views of the original.