Miley Cyrus Wants New Album 'Bangerz' To Echo Michael Jackson's Success
30 September 2013, 09:14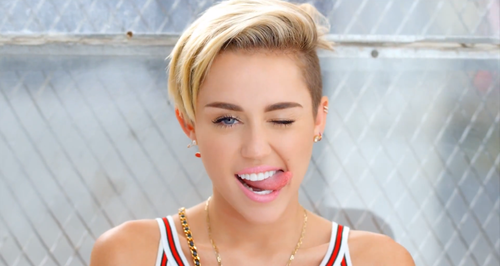 The 'Wrecking Ball' star says she wants he album to be looked back on as classic in the future.
Miley Cyrus says she wants her new album 'Bangerz' to become as seminal as records like 'Bad' by Michael Jackson, and is hoping to set "a new standard" for pop music.
The 'We Can't Stop' singer says she is working hard to perfect the record ahead of its release in under a weeks time, fresh from her huge success with songs like 'Wrecking Ball'.
"It's coming out soon so right now I'm listening to it 20,000 times to make sure it's perfect," Miley revealed to Billboard this week. "I have to make sure every detail is perfect.
"There are albums that people are still listening to, like Michael Jackson's 'Bad', because it's so f*****g dope," Miley explained. "I want people to listen to my album like that.
Check out a picture of Miley Cyrus posing with a monkey below (Credit: Twitter):
"I'm going to be that artist to so many people, so I want to make sure my record is the best it can be,' she added. "I'm trying to set a new standard for pop music, so it has to live up."
Miley Cyrus releases new album 'Bangerz' on 8th October.