Miley Cyrus Gives First Post MTV VMAs 2013 Interview: "We Wanted To Make History"
3 September 2013, 11:26
The 'We Can't Stop' singer comments on her controversial performance with Robin Thicke.
Miley Cyrus has given her first interview since her controversial performance at the MTV Video Music Awards 2013 and admitted she wanted "to make history".
The 'Party In The USA' star was joined by Robin Thicke for a raunchy routine, which was the most talked about incident from the show.
"Me and Robin the whole time said, 'You know we're about to make history right now'," she told MTV News.
Stars such as Lady Gaga and Justin Timberlake have come out in defence of Miley and her antics, insisting the show has a history of those types of moments.
The singer added that she thinks people are simply over thinking the performance.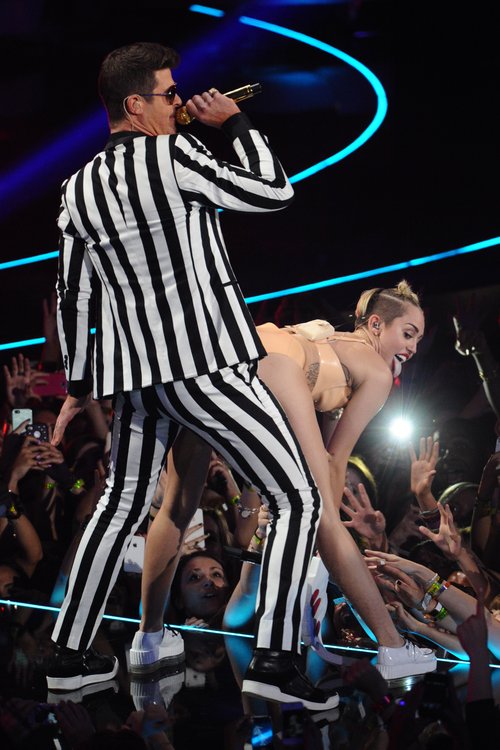 "What's amazing is I think now, we're three days later and people are still talking about it," she said. "They're over thinking it. You're thinking about it more than I thought about it when I did it. Like, I didn't even think about it 'cause that's just me."
As for the negative critics of the performance, Miley said it's something that is of no concern to her.
"I don't pay attention to the negative because I've seen this play out so many times," she said. "How many times have we seen this play out in pop music?"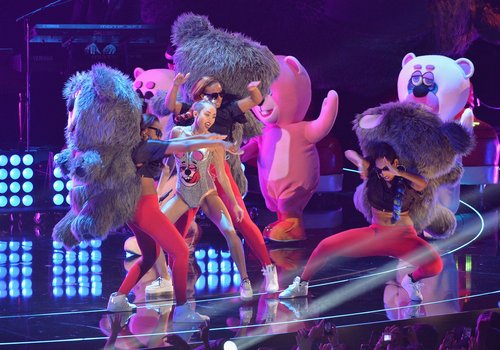 "Madonna's done it. Britney's done it. Every VMA performance, that's what you're looking for; you're wanting to make history."
Even the inventor of the foam finger weighed in on the performance saying the singer's use of the item "degraded" what the prop stood for.