Miley Cyrus Is Allegedly "Planning To Start A Family With Liam Hemsworth In The New Year" & Now We Can't Wait For 2018
28 December 2017, 15:16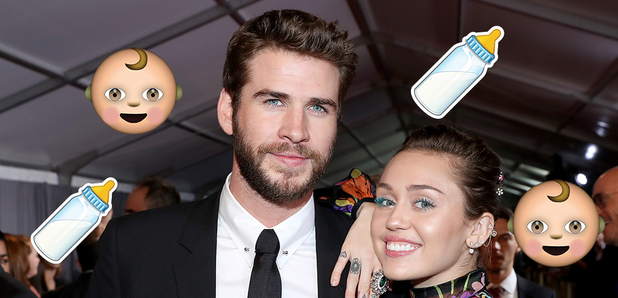 Say it's true.
Miley Cyrus just turned 25 in November and a series of suggestive posts led people to think she was pregnant. However, the Wrecking Ball singer silenced the rumours and dismissed what looked like a baby bump as a "tofurkey baby."
But now if the latest reports are anything to go by, Miley and her bae Liam Hemsworth could potentially be expecting an actual baby in 2018.
A source allegedly told Australian publication NW that the engaged pair are "ready" to start a family and Miley has been preparing her body for a pregnancy by giving up drinking and marijuana.
The pair have allegedly wanted a baby for ages but spending time with their boxer friend Victor Ortiz and his son Royal made the broody pair agree to "start a family of their own."
"They've wanted a baby for ages, but the timing was never right," a family friend allegedly revealed to the magazine.
"But now they feel as ready as they'll ever be."
If these reports are true, 2018 is looking to be a very busy year for these two.
While you're here, you might as well watch Miley busting out some moves on the current season of The Voice...