Miley Cyrus Heads Back To School For Mike Will's '23' Music Video
25 September 2013, 10:21 | Updated: 25 September 2013, 10:23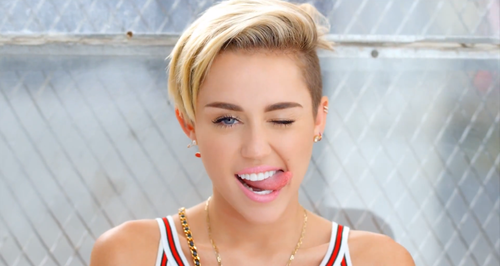 The 'Wrecking Ball' star pays tribute to Michael Jordan's famous basketball number in the latest promo.
Miley Cyrus can be seen heading back to school as she dances around in a bathroom for Mike Will's '23' music video.
The track also features rappers Juicy J and Wiz Khalifa as the stars pay tribute to Michael Jordan's retired basketball jersey number.
Mike takes over the school's intercom to play out the tune, with Miley sporting a revealing sports-themed outfit.
The US singer also becomes a school cheerleader and sits on top of a basketball hoop during the clip.
Check out the video for '23' below:
*Warning, this video features strong language which may cause offence*
This week has also seen the singer debut a director's cut for her 'Wrecking Ball' promo.
She's also starred in her first cover shoot with music publication Rolling Stone magazine.