Miley Cyrus And Liam Hemsworth "Not Planning" Wedding Yet, Says Sister Noah
2 August 2013, 10:03
The 'We Can't Stop' singer's sibling speaks about the lack of preparation taking place for the big day so far.
Miley Cyrus and fiancé Liam Hemsworth are apparently not yet planning their wedding, according to her younger sister Noah.
The 13 year-old actress spoke to reporters on the red carpet of the Do Something Awards in Hollywood this week and said her sister is yet to start preparations for the big day.
"They're not planning yet," she explained.
Noah also said she expects to be the Maid of Honour and has high hopes for her own dress a the ceremony.
"It better be a very, very cool dress that I have," she said. "Because I want to rock a dress."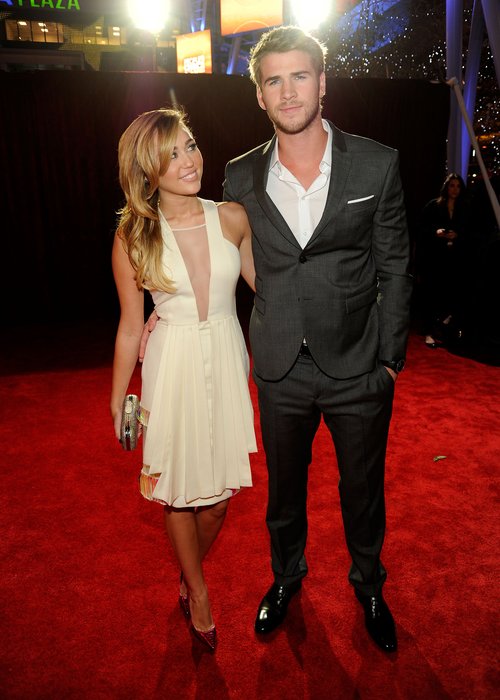 Liam and Miley's relationship has continued to hit headlines this year, with claims they had called off the wedding and broke-up in May.
The 'Party In The USA' singer has since been seen back showing off her engagement ring and reassured fines the couple are all fine.
Meanwhile, Miley has been speaking about the amount of media attention her private life gets and said the only person who "gets it", is Britney Spears.