Are They? Aren't They?! Liam Hemsworth Speaks Out On Miley Cyrus Engagement Rumours
15 April 2016, 11:41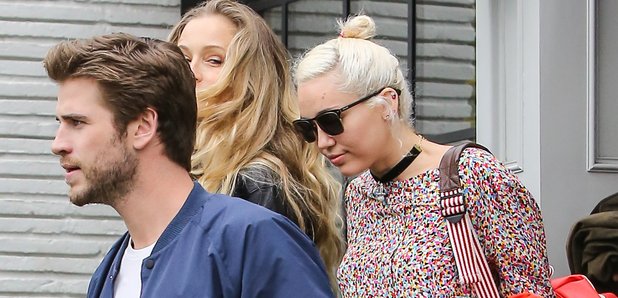 And now we're thoroughly confused what's really going on between these two.
There's nothing we love more than the fact that Miley Cyrus and Liam Hemsworth have rekindled their relationship - and Liam Hemsworth has finally spoken out about what's really going on between them.
After Miley was seen wearing her engagement ring again, rumours started that the pair had actually GOT MARRIED in secret too - but Liam has denied that the pair were even engaged.
Speaking to TV Week, Liam denied the pair had got engaged again and revealed that the reason he's been keeping a low profile is because of his back injury. "I am not engaged, no.I just don't leave my home...For the last few months because I had a back injury I really couldn't do much. So I have honestly been at my house most of the time."
According to Life & Style magazine's report back in February, the pair have reportedly tied the knot in a secret ceremony on the beach in Australia, where Liam is from, over the winter holidays. No such thing as taking it slow here then!
A source told the magazine about the "secret sunset wedding ceremony over the winter holidays" and that Miley and Liam "have told close friends that they are married. It was a spur-of-the-moment. Now they both refer to each other as 'my wife' or 'my husband'." Cute!
Apparently Liam's brothers Chris and Luke were involved in the ceremony and well as Chris' wife Elsa Pataky who acted as a matron of honour as the pair tied the knot with palm fronds fashioned into wedding rings.
The source added that the pair were hoping to have a proper ceremony for friends and family next month, "Liam choked up as he began describing his love for Miley. Then Miley started crying, too. [They're] aiming to make it official in March."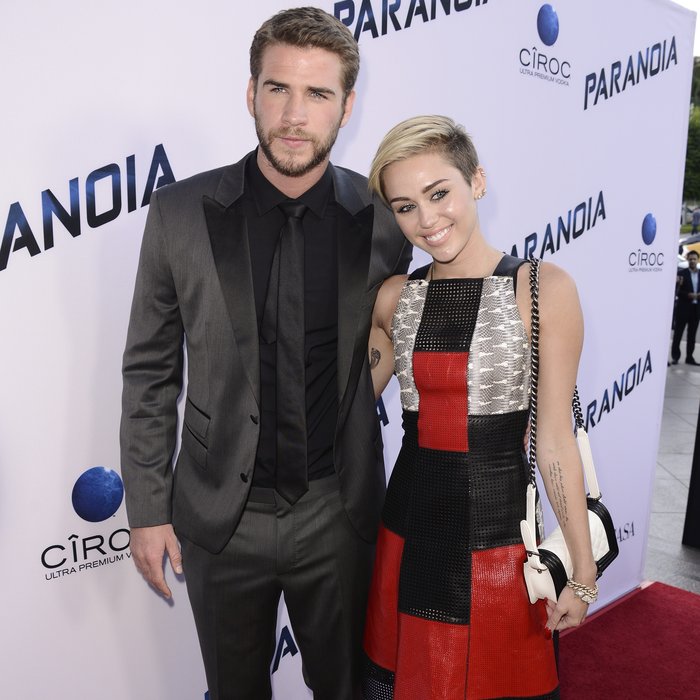 As well as apparently tying the knot, Miley is said to have invested in a property for the two of them to live in together too. Miley's said to have bought a $2.5million four-bedroom Malibu mansion to share with Liam with a source telling Us Weekly, "The plan is for Liam to stay there while they reconnect, and then move in permanently when he's ready. Miley and Liam are picking up exactly where they left off. They know what they have is real. Miley needed some time to grow up, but she feels ready for this now."
And we're not the only ones obsessed with their rekindled romance - Twilight star Kellan Lutz told Australia's Kyle and Jackie O Show, "I am so happy for them and that their old love rekindled. I wish them the best." Cute!
The pair have been spotted together a LOT over the past few months, and eager fans were quick to notice Miley was once again wearing the ring he proposed to her with back in 2012, leading to mass speculation the engagement was back on.
"He tells friend they're engaged," a source told Us Weekly this week. "Miley and Liam are picking up right where they left off. She's moving back in with him and bringing her dogs. She has always loved him."
The pair originally called off their engagement back in September 2013 but things certainly seem to be heating up for them again!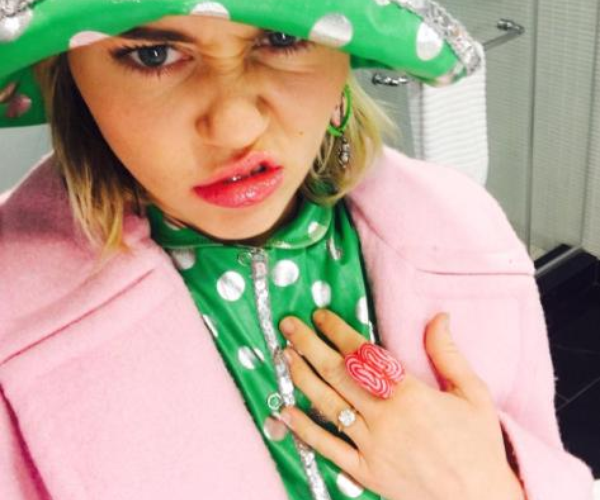 After the first photos emerged of Miley and Liam hanging out together at the start of January, the Internet went into meltdown with the possibility that the pair could be rekindling their romance - and now it seems the couple are well and truly back together but they're not going to put pressure on themselves to get married as that's what split them up the last time around.
A source told HollywoodLife, "Just because Miley and Liam are back together, it doesn't mean they will get married any time soon. After they broke up, they remained friends and both came to the realisation that the pressure of getting married was what drove them apart in the end.
"Miley and Liam don't want to put that kind of pressure on themselves again. They were too young to get married then, and they still feel like they want to enjoy each other without rushing into anything."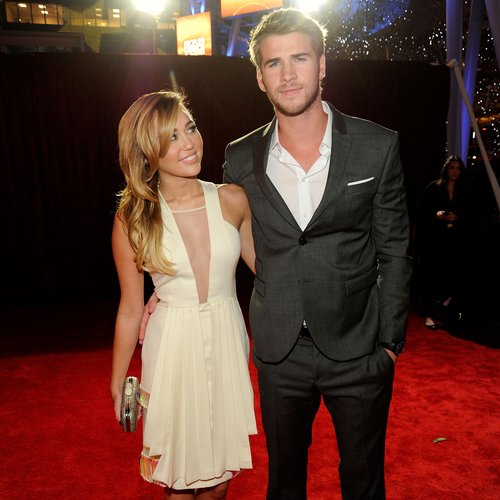 The pair originally started dating in 2009 before getting engaged in 2012 but the couple later parted ways and haven't been together as a couple in almost three years.
As well as not making the same mistakes they made previously, Miley has apparently promised to tone down her outrageous image for Liam, with a source telling Grazia, "Miley wants to show Liam that she's ready to settle down, that she's just a normal girl who loves her family – and that's the side of her Liam fell in love with."
Most recently, the pair were snapped together in Australia over the New Year's weekend, one of the few times they have been seen together since they called off their engagement.
Miley and Liam were spotted together in Australia this weekend! pic.twitter.com/f4OKdxjAJ0

— Miley Cyrus Fashion (@StylishCyrus) January 3, 2016
Miley and Liam are said to have gone for lunch with a group of people including Liam's brother, Chris Hemsworth and sources claim the pair were spotted "cuddling and kissing" at the Falls Festival in Byron Bay on the Saturday night.
The Australian Daily Telegraph reports that the pair were seen backstage walking to the VIP area together along with Liam's brothers, Chris and Luke, and their wives and were surrounded by security as they headed to watch Disclosure perform.