Miley Cyrus Doesn't Regret Liam Hemsworth Engagement: "It Was Fun Wearing A Fat Rock"
17 December 2013, 10:50 | Updated: 17 December 2013, 10:51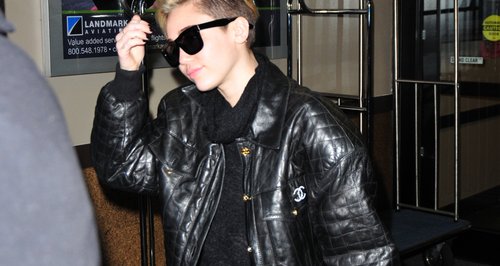 The 'We Can't Stop' star says she feels she didn't realise "what 19 truly is" while she was engaged.
Miley Cyrus says she doesn't regret her engagement to Liam Hemsworth but says she didn't realise the huge commitment she was making for a 19 year-old.
The 'Wrecking Ball' star and Hunger Games star Liam ended their engagement earlier this year, and Miley has now opened up on the pair's split and how much happier she is now she is single again.
"I don't think I realised what 19 truly is, and I got engaged at 19, and I definitely wouldn't change being engaged," Miley reveals to Barbara Walters on this year's 10 Most Fascinating People of 2013 broadcast. "It was so fun wearing a fat rock for a few years.
"But now, I just feel like I can actually be happy," Miley explained, before opening up on enjoying her newfound independence. "I was so scared of eve being alone and I think conquering that fear, this year, was actually bigger than any other transition that I had."

Miley Cyrus is set to perform in Times Square on New Year's Eve for this year's Rockin' Eve celebrations on 31st December.