Miley Cyrus Arrives Back From Bahamas Trip With Twilight Hunk Kellan Lutz
19 December 2013, 15:03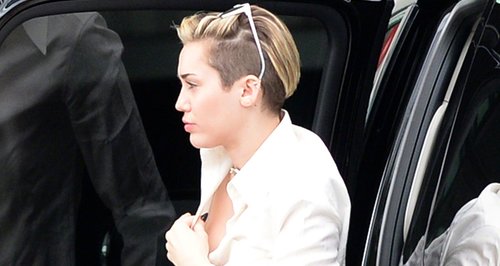 The 'We Can't Stop' star is facing rumours of a new relationship with the former 90210 star.
Miley Cyrus reportedly took a quick vacation this week out in the Bahamas alongside Twilight star Kellan Lutz and several friends.
The 'Wrecking Ball' star has sparked rumours she may be dating the US hunk after they were seen arriving back in Miami on Wednesday (18th December) together after their one-day trip to the island.
Kellan and Miley were both spotted leaving the same jet yesterday, although they left at different times, after reportedly staying at the Treasure Cay resort on Tuesday evening.
Earlier this week Miley opened up on calling off her engagement to Liam Hemsworth earlier this year, saying she feels she "can actually be happy" now.