WATCH: Miley Cyrus Puts Her HUGE Tongue To Good Use, Helping James Out During Her Own Carpool Karaoke
11 October 2017, 07:20 | Updated: 11 October 2017, 07:31
We've never wanted to be on a car journey more in our lives.
Ever since James first invited Mariah Carey for a round of Carpool Karaoke back in March 2015, we've been frantically hoping for one person to join James in the motor...
Now, it's here. Miley. Actual. Cyrus.
> Try To Score 100% And Guess What Happens Next In This Carpool Karaoke Quiz
The 'Malibu' singer joined James for his 'The Late Late Show' segment - which has also seen the likes of Selena Gomez, Justin Bieber and Harry Styles make appearances.
We all know Miley for a few things; her incredible vocals, her breakout role in 'Hannah Montana', and her iconic tongue, so James couldn't help but put her to use by helping him lick his stamps.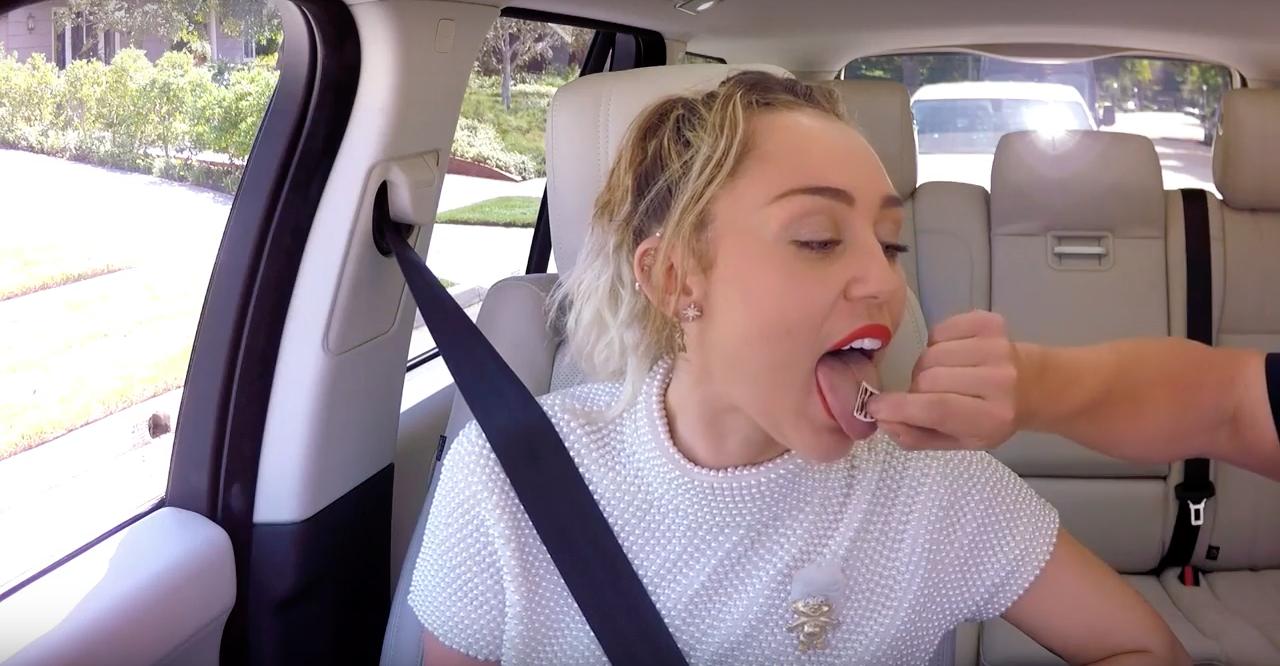 Pic: YouTube
It's about time we apologise for anyone whose throats are feeling a little sore, after singing along with these two, to the likes of 'Party In The U.S.A.'
> If You Like Carpool Karaoke, You're Gonna Love Our App - We've Got All The Best Moments From JC Here!
Thank you, James, for making our dreams come true.
Miley can pretty much collaborate with anyone - first James, and now this with Pharrell.