WATCH: Miley Cyrus LOVES Ice Cream – Check Out That Tongue In Action!
24 June 2015, 10:56
We all know Miley Cyrus is the queen of sticking her tongue out – but what you never knew is that she's secretly reaching for an ice cream!
Miley Cyrus is famous for many things – being Hannah Montana, bringing twerking into the mainstream, and THAT tongue – but what you didn't know is that she LOVES ice cream.
Yep, in this exclusive video we managed to unearth, we've discovered that the reason Miley loves to stick her tongue out so much is because she's reaching for the nearest ice cream!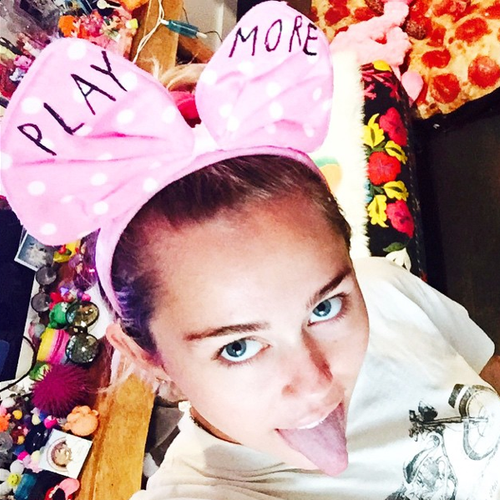 It turns out Miley is an ice cream FIEND – and who can blame her? We've got a sudden craving for a 99…