Miley Cyrus Approved Of Harry Styles' Halloween Costume: "Those Shorts Were Revealing!"
7 November 2013, 11:13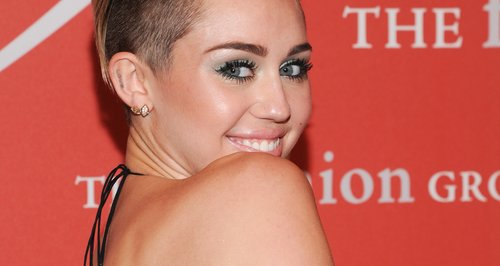 The 'We Can't Stop' singer says she loved seeing Harry dressed up as her for last week's spooky holiday.
Miley Cyrus has named Harry Styles' Halloween costume from last week as her favourite impersonation of her MTV VMAs 2013 outfit.
The 'Wrecking Ball' singer's nude-coloured bikini and accompanying foam finger were a favourite Halloween costume this year among celebrities and party-goers, but Miley says the One Direction star's homage to her outfit was the best.
"I think Harry might have been one of my favourites," Miley revealed to Ryan Seacrest this week. "Those shorts were very revealing.
"Much more revealing and aggressive than my costume, I'm just saying!" Miley continued. "I told him he could have the 'OG' foam finger, but he was in Tokyo."
View a picture of Harry in costume as Miley from last week below (Credit: Instagram):
Miley herself opted to go as Lil Kim for Halloween this year, dressing up in the US rapper's 1999 VMAs costume, while the likes of Paris Hilton dressed up as Miley for the spooky holiday.
Miley Cyrus announced a 38-date tour of the US and Canada this week for her 'Bangerz' tour, which officially launches on Valentine's Day 2014.