Miley Cyrus On Growing Up In Public: "I Needed To Let Go Of Hannah Montana"
3 October 2013, 10:43 | Updated: 3 October 2013, 10:44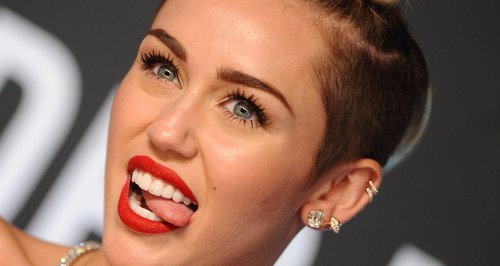 The 'We Can't Stop' star says she finally feels like herself after changing her image and musical style.
Miley Cyrus says she needed to "let go" of her early years starring as Hannah Montana so she could be the "bad b***h" she wants to be.
The 'Wrecking Ball' singer has undergone a dramatic image and musical change over the past year, courting controversy along the way, but says it has been difficult to become an adult with so much attention on her personal life.
"I've never been like a normal person," Miley explained in her MTV documentary The Movement this week. "Because I had to grow up so quick, so can't throw any shade on anything I did as a kid.
"I have this freedom to do whatever I want because people trust me," she explained. "I need to let go of, of like a past in a way, because I felt like I could finally be the bad b***h I really am.
"Most people don't have their kids photos put up for the world!" Miley added, while discussing her life grown up in the public eye.
Miley Cyrus returns with new album 'Bangerz' on Monday 7th October with Miley: The Movement set to air in the UK today (3rd October).