Miley Cyrus Calls Herself A "Feminist" And Says She's "Empowering To Women"
28 October 2013, 09:50 | Updated: 28 October 2013, 10:11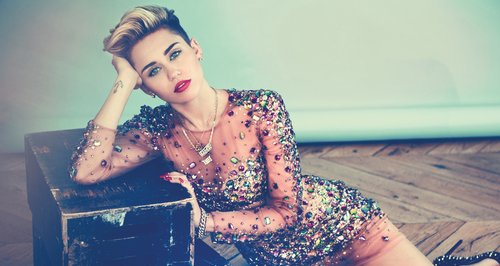 The 'We Can't Stop' singer also speaks about the misconceptions about her life and being a role model.
Miley Cyrus has revealed that she considers herself to be a "feminist" and is "empowering to women".
The 'Wrecking Ball' star opened up about her personal life and the media's "misconception" of her during a chat with Cosmopolitan magazine.
"The biggest misconception about me is that I like the media attention," she declared. "I wish I could be who I am without the fame. If everyone would still buy my records and if everything would go to No.1 in 30 seconds or whatever… that'd be great."
Miley said she lives life "without any regrets" but often pines for a typical "normal life" and spoke about the pressures of being a role model.

"I don't put pressure on myself to be a role model, other than hopefully inspiring people to be good and to treat people well," she continued. "I'm going to be what I want, and I'm going to do what I want. When people are suffocated, that's when they end up falling off."

The 'Party In The USA' singer, who caused controversy at the MTV VMAs 2013 with a raunchy routine then spoke about how she considers herself to be a feminist.
Check out a shot of Miley from her shoot with the publication below: (Picture: Peter Pedonomou/ Cosmopolitan)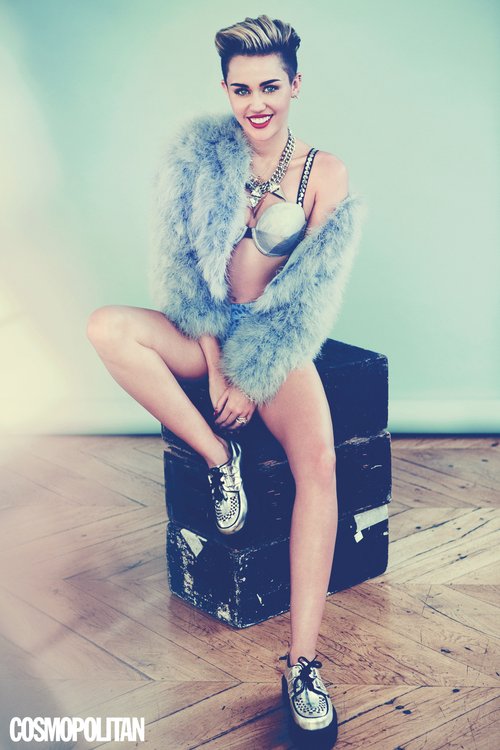 "I'm a feminist in the way that I'm really empowering to women… I'm loud and funny, and not typically beautiful," she said.
She then opened up on when she finds herself at her sexiest.

"When do I feel at my sexiest? After I've eaten something really healthy and done Pilates, and I'm wearing tight leggings," she added. "When I'm in gym clothes I actually feel sexy and healthy, so sometimes I'll stay in them all day!"
Picture: (Peter Pedonomou/ Cosmopolitan)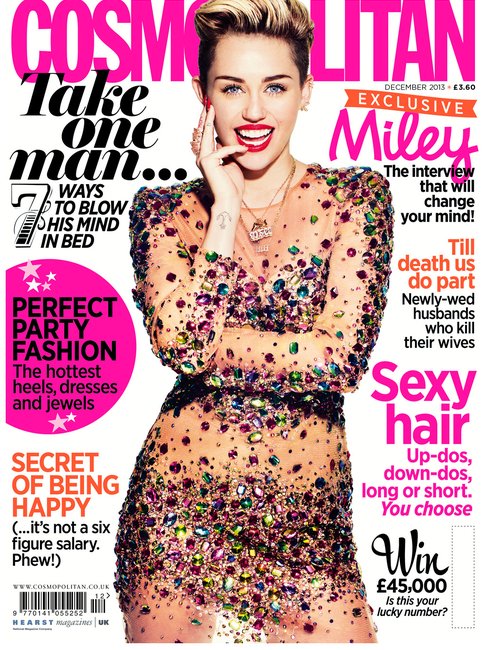 Meanwhile, Miley will head to the MTV EMAs next month and this weekend announced details of her 2014 'Bangerz' tour.
The full interview appears in the December issue of Cosmopolitan, on sale on the 7th November and also available in digital edition on Apple Newsstand.