WATCH: Miley Cyrus & Ellen DeGeneres Thrust Their 'Wrecking Balls' In A HILARIOUS Game
16 October 2015, 10:08
Ellen Play Wrecking Ball with Miley Cyrus on Ellen Show
03:05
Yep, it's just as weird a game as it sounds – and who better to swing their 'Wrecking Ball' than Miley Cyrus herself?
When the likes of Miley Cyrus and Ellen DeGeneres come together, magic is bound to happen – and they certainly didn't disappoint with their new game 'Wrecking Balls'.
To help raise money with Ulta Beauty for breast cancer awareness, Miley and Ellen were challenged to get out of their comfort zones and had a pair of tights with a ball in the bottom tied around their waists to hit an orange with.
The first person to roll the orange past the finish line would be the winner – but one of these ladies struggled with her 'Wrecking Ball', and had to resort to a bit of cheating to come out on top….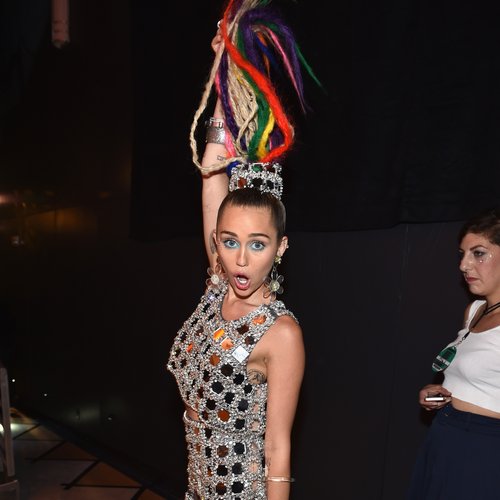 Miley and Ellen took part in the – frankly HILARIOUS – game to raise $10,000 dollars to fund breast cancer awareness, and if that's not a good reason to look totally ridiculous, we don't know what is!