OTP! 12 Reasons Why We SHIP Miley Cyrus And Patrick Schwarzenegger
13 March 2015, 12:57 | Updated: 13 March 2015, 13:01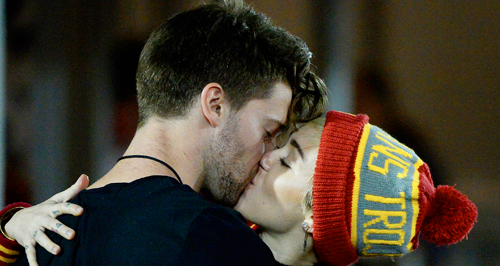 #Piley / #Matrick we don't know what to call them yet, but we already ADORE this hot new couple, and here's why...
Miley Cyrus has officially moved on from ex Liam Hemsworth, and is Facebook official with her new beau. The 'Adore You' singer is now dating son of Arnold Schwarzenegger and Kennedy descendent - Patrick Schwarzenegger. There are so many reasons we're already shipping this hot new couple, and here they are:
He's basically a fan. Patrick's liked Miley for agggeees if his tweets are anything to go by.
Twerk Miley Miley twerk

— Patrick Shriver (@PSchwarzenegger) August 27, 2013
Party in the U.S.A. could possibly be the best music video ever @MileyCyrus

— Patrick Shriver (@PSchwarzenegger) August 9, 2014
We know Miley is a BIG fan of pizza, and it would just so happen that Patrick OWNS a pizza place - #sorted for life!
#PuppyLove. They both own dogs, and like to take selfies with them. WHATTT.
My little buddy pic.twitter.com/kM8wiptbe9

— Patrick Shriver (@PSchwarzenegger) November 2, 2014


#floydfriday pic.twitter.com/YHq6827xHi

— Miley Ray Cyrus (@MileyCyrus) May 16, 2014


Picture perfect! Miley and Patrick look incredible together, and almost broke the internet with this PDA.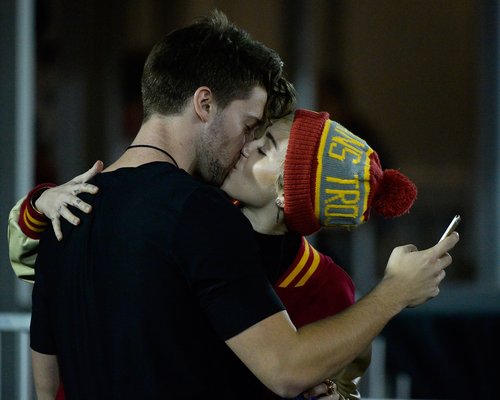 They can relate to the struggles of having famous fathers, with both Miley and Patrick having publicly dealt with daddy issues.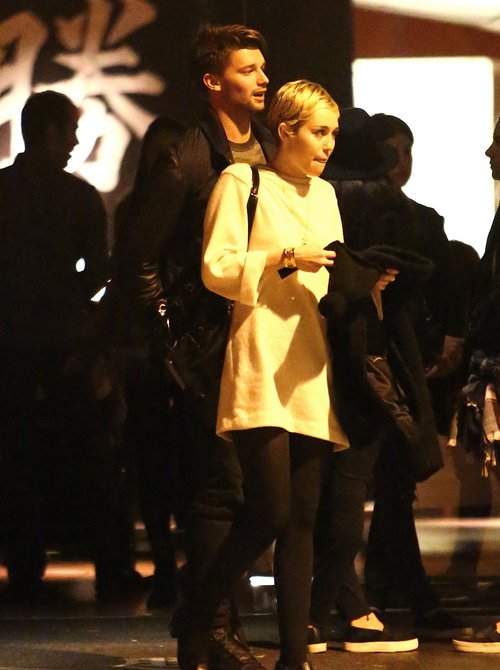 We love that they managed to keep things under wraps even with this Halloween picture together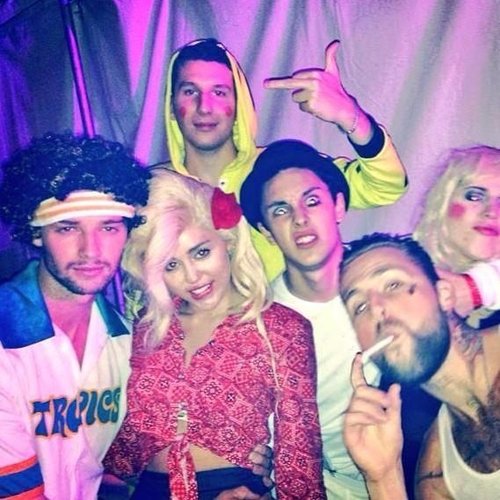 She's met his family!! Patrick took Miley along to his mum's Q&A for the film Still Alice
And their fams are just as in love with them as us!
Patrick's sister Katherine revealed; 'I think they're adorable. I mean if my brother's happy then I'm happy and so that's all that matters to me.' AAW!
Miley's style is so laid back right now, we haven't seen a dressed down Smiler since the Liam days.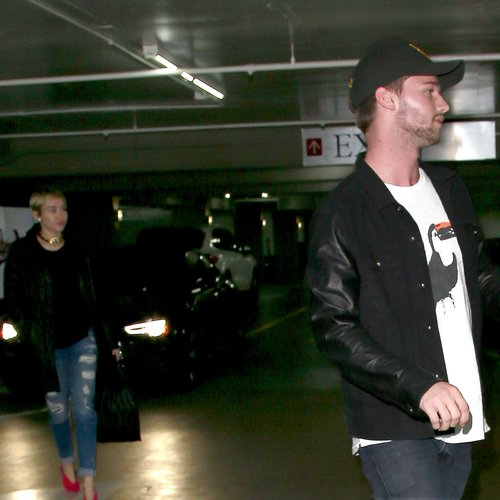 Patrick's no stranger to the music industry - do we dare imagine he might (hopefully) one day appear in one of Miley's videos like he did Ariana's?!

Does this face look familiar?? Patrick's clearly been taking tips from Miley on posing for the cameras.
Smilers are all behind #Piley
@PSchwarzenegger IS A YES FROM ME #Matrick or #Piley

— Home To Mama (@iProudOfJuStinn) November 14, 2014
I l❤ve you #Piley

— ❤ ro (SMILER) (@rocomuoz) November 14, 2014
@MileyCyrus i'm SOOO happy for you, #SmilersAreHappyForYouMiley #Piley = Patrick+Miley.♥♥

— Comunidad Smiler (@Csmilerofficial) November 14, 2014
And, try not to freak out, BUT they're already imagining what their kids would look like... Anyone else think this guy looks a little like Bieber?!
You May Also Like…