Bad Blood Here! Was Katy Perry The Reason Behind Miley Cyrus' Feud With Taylor Swift?
18 August 2015, 10:52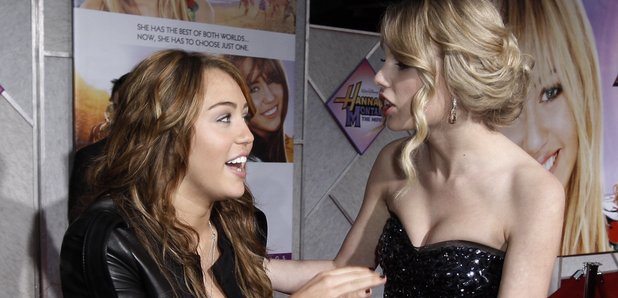 Katy and Miley are close mates – new sources claim she was the reason the feud with Taylor was reignited, while Cara Delevingne is trying to make the peace.
It looks like Miley Cyrus is firmly #TeamKaty then… the 'Wrecking Ball' star spoke out about Taylor Swift's 'Bad Blood' music video being a bad example to young fans - and Tay apparently thinks it's a case of the green eyed monster.
The song – although it has never officially been confirmed – is based on Taylor's feud with Katy Perry after K-Pez reportedly poached some dancers from her tour, and the video sees Tay and her celeb mates take part in a violent movie style action scene.
Miley told Marie Claire what she thought about the promo, "I don't get the violence revenge thing. That's supposed to be a good example? And I'm a bad role model because I'm running around with my titties out? I'm not sure how titties are worse than guns."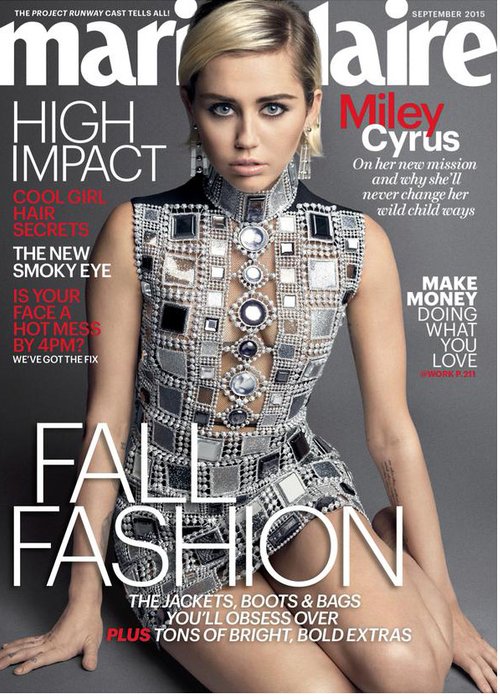 Taylor apparently wasn't too impressed with Miley's comments, with sources close to the 'Shake It Off' star telling HollywoodLife, "Saying things like this is so typical of Miley. She is desperate for attention and will do anything to get it. It must kill Miley that Taylor has gotten so much attention for 'Bad Blood'.
"In Taylor's mind, Miley is just being jealous. She wants the spotlight on her and taking shots at Taylor is a good way to do it."
New reports suggest that the reason Miley may have dropped the reference about 'Bad Blood' into her recent interview was all down to the subject of the song, Katy Perry, who Miley is close mates with.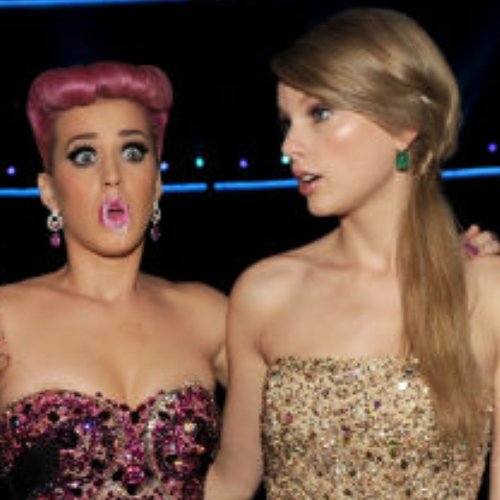 A source told HollywoodLife, "[Taylor] knows Miley and Katy hang out and she knows Katy still talks so much trash about her, she knows she tries to turn people against her. She thinks Miley is just a pawn in Katy's game, she feels sorry for her."
With all of this going on, there's one supermodel stuck in the middle of it all - Cara Delevingne. Cara is apparently set on getting both of her friends back on good terms with each other.
A source told HollywoodLife, "Cara is tight with Miley and Taylor, so this is a nightmare for her. She hates when people don't get along. She's trying to get them to talk and work it out.
"If they won't talk she's threatening to trick them into hanging out. She wants them to be friends and get over all the drama. And she might get her way, she's very convincing."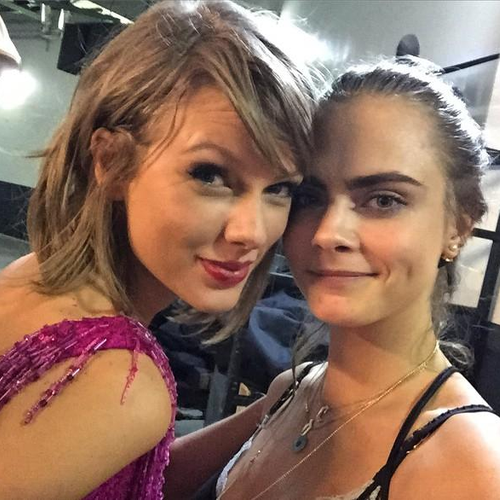 Miley also spoke about her work with her Happy Hippie Foundation in her Marie Claire interview, saying, "A lot of us are born into some s**t, you know what I mean? Lately, I've been talking a lot about my being gender-fluid and gender-neutral. And some people snarl at that. They want to judge me.
"People need more conventional role models, I guess. But I just don't care to be that person. I feel like a 15-year-old boy trapped in the body of a 22-year-old girl."
Miley also joked that she counteracts the worry of having nude photos of her leaked by putting it all out there herself. She added, "I don't really stress too much about being out there. There's nothing left to catch me doing. You want to hack my e-mail so you can find my nude pictures? I'll just f**king put them up." And THAT'S the Miley Cyrus we know and love.