Miley Cyrus: 15 Ways She Made 2014 The Year Of The 'Bangerz'!
29 December 2014, 10:02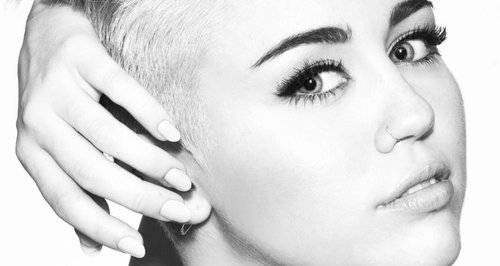 From twerking her way across the world to introducing a NEW member of the Cyrus family, Miley's had QUITE the year...
Miley Cyrus has had one HELLUVA year... maybe even topping her controversial antics in 2013 when the US superstar full-on reinvented herself!
From teaming up with the original Queen Of Pop to taking her HUGE 'Bangerz' tour on the road, it was a feast for the eyes AND the ears in 2014 for all the #Smilers out there.
Check out our 15 favourite Miley moments from 2014 below...
1. 2014 got off to a GREAT start for Miley when she became the new face of Marc Jacob's Spring collection... complete with a sultry photoshoot to go along with the announcement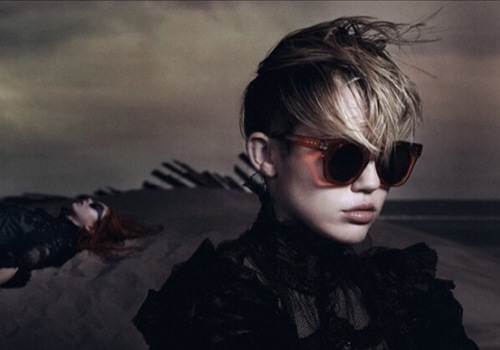 2. Then there was her JAW-DROPPING team-up with Madonna for her Unplugged TV special, which was basically two of our FAVE things coming together...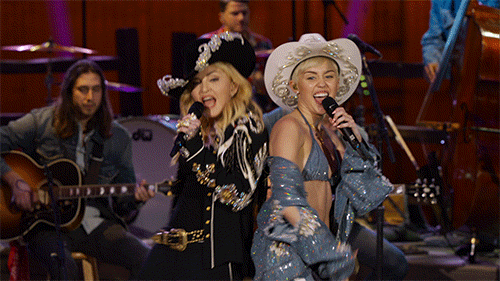 Watching their mash-up of 'Don't Tell Me' and 'We Can't Stop' is basically still one of our favourite things to do...
3. February arrived... and so did Miley's 'Bangerz' world tour! From the bizarre stage outfits to the ridiculous props (a giant hot dog for one), it was ALL about Miley for much of this year. What a show!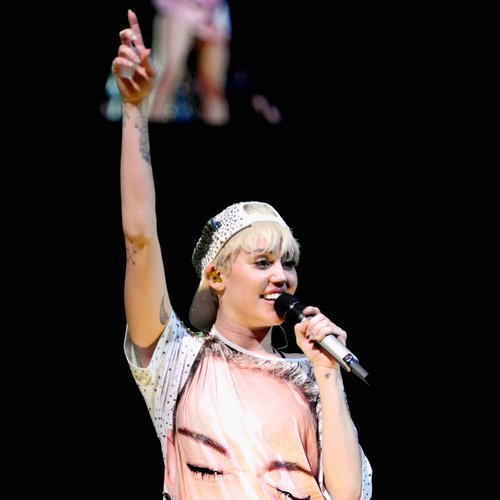 BUT... just in case you missed Miley's 'Bangerz'... here's the highlights for you!
4. Our MOST memorable moment from Miley's huge world tour though... it HAS to be Miley planting one on Katy Perry's lips in the crowd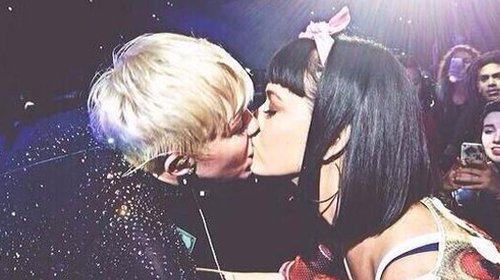 5. Miley's been keeping it in the family this year, so much so she even posted this video of her teaching her lil sister how to twerk. Learning from the best!
6. As summer arrived Miley took her tour to the UK... but still found time to get in a bit of sight-seeing with her mum Tish, posting some ADORABLE snaps of them together out and about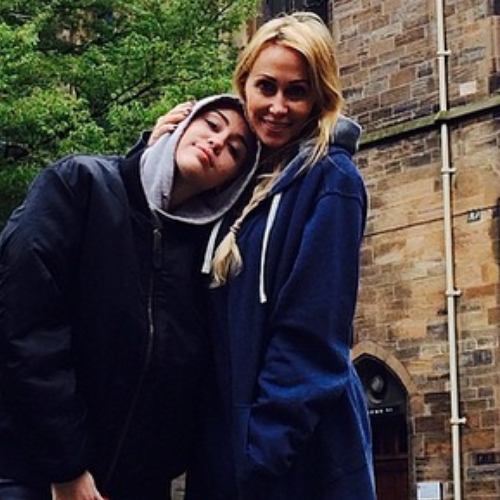 7. Not STRICTLY a Miley moment, but we couldn't resist including Hugh Jackman's cover of 'Wrecking Ball'. LEGEND!
8. One of Miley's more moving moments this year came when she covered The Smiths' classic 'There Is A Light That Never Goes Out'. This was Miley at her BEST!
9. Who remembers Miley's secret photoshoot with sister Noah? Complete with the ladies in some SUPER CUTE leotards!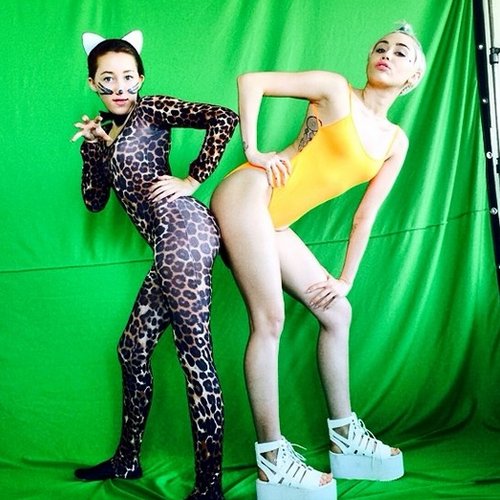 10. We may be biased here... but one of Miley's TRUE standout moments was her party-fuelled set at the Capital Summertime Ball with Vodafone in June. ALL the hits were played by Ms. Cyrus, and 80,000 fans couldn't have loved it more!
11. Our Miley's a talented girl. Just check out her Broadway inspired version of 'Wrecking Ball' and see for yourselves
12. There was a new addition to the Cyrus household this year. Introducing Miley's super-cute pet piglet Bubba-Sue! OMG...OMG... OMG!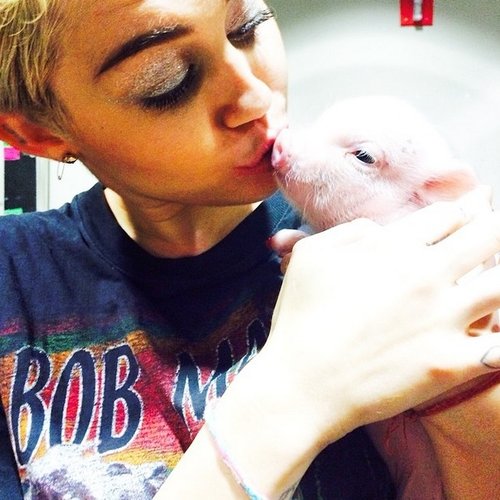 13. Miley took her twerking NEXT LEVEL this year. What's happened to our favourite twerkster?
14. Plus she got herself a VERY hunky boyfriend in the form of Arnie's son Patrick Schwarzenegger!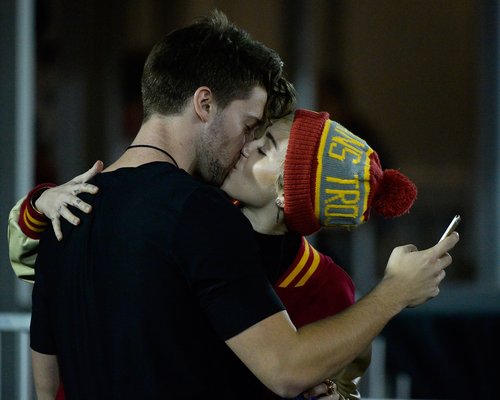 15. Finally... after a HUGE year for the US superstar... she backed the film Free The Nipple by recording a whole new song for it called 'Look What They've Done To My Song, Ma'! What do you think, Smilers?
You may also like...