'Uptown Funk' Gets #Owned By Lord Voldemort In This Harry Potter Parody Video
24 March 2015, 09:02 | Updated: 24 March 2015, 09:23
Dark Lord Funk - Harry Potter Parody of "Uptown Funk"
05:03
The dancefloor anthem gets given a completely fresh spin by he-who-must-not-be-named.
If you thought the 'Uptown Funk' parody videos had had their time you'd be COMPLETELY wrong because the best one has just arrived… courtesy of… Lord Voldemort?
Yes, the Dark Lord himself, Harry Potter's ultimate nemesis, has taken on Mark Ronson and Bruno Mars' Vodafone Big Top 40 number one smash with his own *ahem* unique take.
Cosplay Utah are the folks behind this new viral video smash, which sees the song lyrics changed up to include gold nuggets like "Stop, wait a minute, fill my goblet put some fire in it". #Loveit.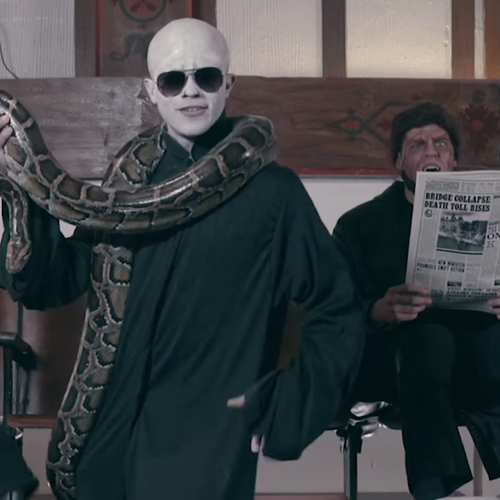 Hit play on the music video above to enjoy this new version of 'Uptown Funk', even if it is at poor Harry Potter's expense!
You may also like...