Lady Gaga Joins Line-Up For YouTube Music Awards 2013
1 October 2013, 13:25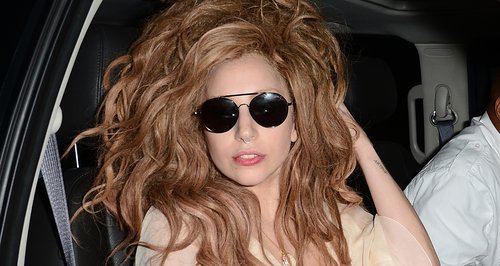 The 'Marry The Night' singer will perform live at the awards show in November this year.
Lady Gaga is set to perform live at the newly announced YouTube Music Awards 2013.
The 'Applause' singer joins the likes of Eminem and Arcade Fire on the line-up for the video-sharing site's first major awards show in November.
The ceremony will take place on 3rd November in New York City, while also featuring filmed footage from cities including Seoul and London.
"We're setting out to create a night that's all about making things and creativity in the spirit of everyone that uses YouTube," creative director Spike Jonze said in a statement. "We'll be giving out awards to inventive and inspiring people who YouTube users have celebrated for making things this year, as well as making live music videos.
"The whole night should feel like a YouTube video itself," he added.
Earlier this week footage of jazz singer Tony Bennett confirmed plans to release his and Lady Gaga's new duets album in January next year.
Lady Gaga will officially release her new album 'ARTPOP' on 11th November.