Lady Gaga Confirmed For X Factor UK Performance As She Hits Out At Critics On Twitter
21 October 2013, 13:46 | Updated: 21 October 2013, 13:49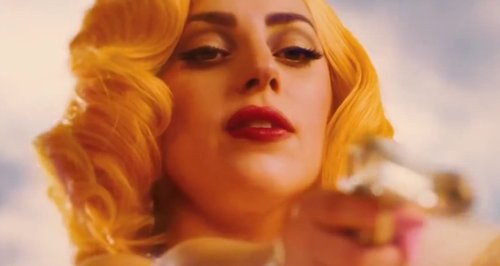 The US star posted a number of tweets aimed at her critics and constant rumours about her private life.
Lady Gaga is expected to perform her new single 'Venus' live on The X Factor UK next weekend, while the US star took to Twitter last night to hit out at some of her critics.
The 'Marry The Night' star posted a series of defensive tweets about constant rumours and criticism she has faced over the years, focusing on things like regular comparisons to Madonna and those who had criticised her weight last year.
Lady Gaga also references her recent chart battle with Katy Perry as well as religious views about her music and videos in the Twitter rant.
"LADY GAGA IS FAT NOW! #DoWhatUWantWithMyBody," Gaga posted alongside a picture of herself from last year, while she added in another tweet: "APPLAUSE didn't DEBUT AT #1! KATY IS BETTER THAN HER! #UWontUseMyMind I write for the music not the charts.
"MADONNA HATES GAGA SHES OVER," Gaga posted alongside an old video clip of a Madonna interview. "I don't need anybody's permission to be remembered. I will be. Whether they like it or not."
This week saw Lady Gaga unveil her new R Kelly team-up 'Do What U Want', while her new single 'Venus' is expected to see release this coming weekend to tie in with her X Factor UK performance.