Lady Gaga Recalls Difficult Teen Years That Left Her "A Shell"
15 August 2013, 14:17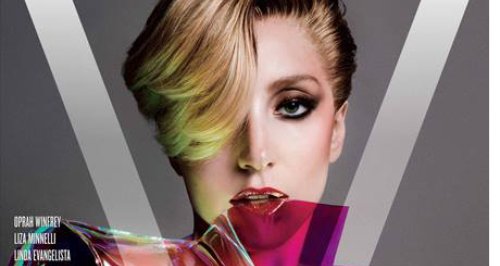 The 'You & I' singer opens up for V Magazine while posing for a variety of different covers.
Lady Gaga has given an emotional interview about her difficult late teen years fresh from the unveiling of a further two covers for her latest magazine shoot.
The 'Marry The Night' singer recalls a time when she was "left a shell" by bad experiences from the age of 18, after being reminded of it through one of her outfits for her V magazine cover shoot.
"That look was very hard for me, because that is how I looked when I was 19 until I was 21 years old, maybe longer," Lady Gaga reveals in the new V magazine issue. "I got my hair cut like that when I was 18 and all these really painful things happened during this time.
"When I became an adult at 18 I allowed myself to stay in bad situations because I was able to take the pain," the singer explained. "Although I was able to withstand a challenge for that period of time in my youth, the results were destructive.
"I was left a shell," she added.
Check out the latest V magazine cover featuring Lady Gaga below (Picture: Inez and Vinoodh/ V Magazine):
The 'You & I' singer returned with new single 'Applause' this week across the world and will release new album 'ARTPOP' on 11th November.
Lady Gaga's V Magazine cover issue is out in the UK on 29th August.