Is Lady Gaga Getting Married To Taylor Kinney... Out In SPACE?!
19 August 2014, 09:57 | Updated: 19 August 2014, 09:58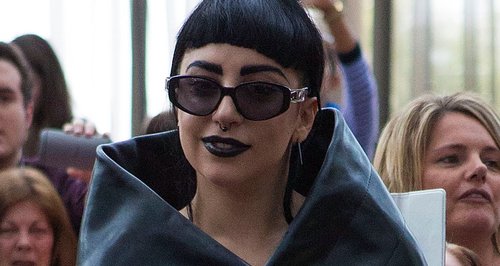 The 'G.U.Y.' star is rumoured to be planning a space ceremony with her man for 2015.
Wait, wait, wait… is Lady Gaga going to be the FIRST lady to get hitched out in space?
Rumour has it the Mother Monster and her beautiful beau Taylor Kinney are planning to have an unofficial commitment ceremony up in the stars next year.
Gaga has been invited on board Richard Branson's Virgin Galactic space flight in early 2015 to become the first star to perform in space, and fresh reports suggest she and Taylor want to mark the moment with a romantic gesture.
"Gaga and Taylor want to make a pledge for life, and think the space flight is too big an opportunity to pass up," a source told the Daily Star this week. "It would be typical of her to have the least conventional 'wedding' ever.
"Of course it would be a simulated-style marriage as there wouldn't be a priest or religious figure there," they explained. "But they don't care about convention, it's more about making each other a life-long promise."
What do you think #Monsters? Would you like to see a Gaga wedding in the stars?
You may also like: