Lady Gaga "Can't Wait" For Performance In Space Next Year: "It's Such An Honour"
6 February 2014, 09:57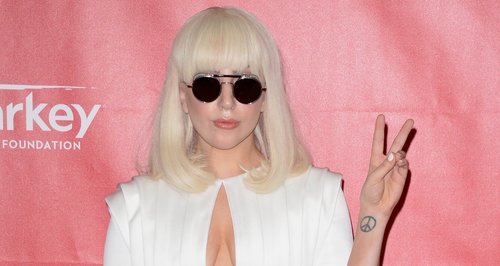 The 'Applause' singer says she is already working hard to plan her performance on the commercial space flight.
Lady Gaga has revealed she 'can't wait" for her upcoming performance in space on the Virgin Galactic sometime in 2015.
The 'Born This Way' star is set to be the first recording artist to perform in outer space, after confirming last year that she does have a ticket for one of the first commercial space flights expected to begin next year.
"I honestly can't wait," Lady Gaga reveals in the new issue of Harper's Bazaar US. "I can't wait to design the performance.
"I'm auctioning off my second seat [on the space flight] to raise money for the Born This Way Foundation.
"I want to make a moment that is about much more than me," she explained. "Performing in space is such an honour.
"I want to challenge myself to come up with something that will not only bring everyone together but will also have a message of love that blasts into the beyond."
'Applause' singer Lady Gaga also opened up in the interview about her battle with depression last year and how she overcame it.