Lady Gaga – From Pop, To Jazz, To… A Rock Album? It Could Be Happening!
6 October 2014, 10:40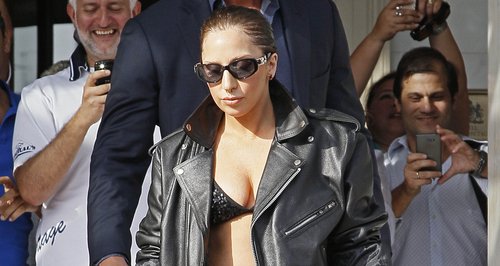 No-one can call Lady Gaga a one trick pony – she's revealed that a rock album might be next!
Lady Gaga is definitely one for reinvention – she's revealed that a rock album may be on the cards for her next!
She's already gone from being a pop artist to a jazz diva, but Lady Gaga is not ready to stop there.
During a fan Q&A on Reddit, Gaga revealed that she has big plans for after her 'Cheek To Cheek' album with Tony Bennett, and admitted she was a rock fan in her youth.
She revealed, "I was in a classic rock cover band at the same time I was in jazz band in high school and doing jazz state competitions."
"We were called 'Mackin' Pulsifer'. I have a real passion for Robert Plant's vocals, Led Zeppelin was a huge inspiration for me."
And we could be seeing some of this side of Gaga pretty soon, she said, "I'm certain that side of my musicianship will seep through the pores of music in the future."
Lady Gaga and Tony Bennett's album, 'Cheek To Cheek' is available now.
You May Also Like…