Lady Gaga's Space Performance Is "The Most Exciting Thing', Says Sir Richard Branson
10 March 2014, 11:46 | Updated: 10 March 2014, 11:47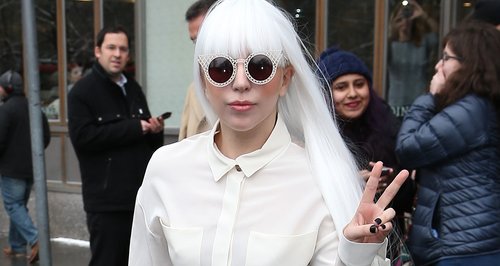 The Virgin Group founder says he is very excited to be a part of the first pop star performance in space.
Sir Richard Branson has described Lady Gaga's upcoming performance in space as "the most exciting thing" he's ever been involved in, as well as hinting that she will have a fittingly unique outfit for the occasion.
The 'Applause' star is expected to be the first pop star to perform in space in 2015 when she joins one of the first Virgin Galactic commercial flights next year, previously admitting she was "honoured" to be part of the event.
"Of course! It's going to be the most exciting thing I've done in my life," Sir Richard told Digital Spy at the weekend. "I've got a feeling she'll find an [outfit] that's pretty good."
Lady Gaga launched her new album 'ARTPOP' last year and kicks off a new world tour in May.