Real Housewives Star Initially Turned Down Offer To Appear In Lady Gaga's 'G.U.Y' Video
2 April 2014, 10:42 | Updated: 27 March 2017, 16:31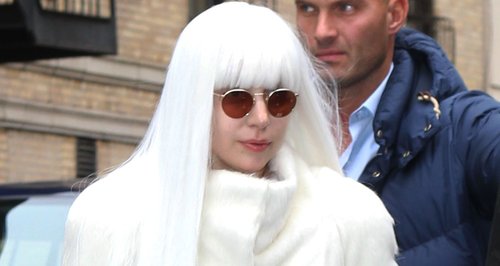 The show's star Lisa Vanderpump reveals she was initially reluctant to appear in the clip.
Real Housewives Of Beverley Hills'star Lisa Vanderpump has revealed that she initially turned down the offer to appear in Lady Gaga's 'G.U.Y' music video.
53 year-old Vanderpump explained that she didn't feel she could spend the day filming with the rest of the show's "b***y" cast but changed her mind after receiving a personal call from Gaga, who even allowed her to bring her dog Giggy on set.
"I spoke to Andy [Cohen] and said, 'I don't feel up to spending the day with these other women - they're just too mean and b****y," she told the Hollywood Reporter.
After receiving the call from Gaga, she explained: "I said I'd do it, but on one condition. I want backup. I want the Gigster. I'd love to have the Gigster in it."
Meanwhile, Gaga recently described the 12-minute visual for 'G.U.Y' as a metaphor for her life since finding fame, adding: "It's indicative of how disorientated I feel in my experience of pop culture... and the pedestals we put people on.
"I'm snapped back into reality with the water and reality television."
[[ This video has been removed ]]
Lady Gaga - G.U.Y. on MUZU.TV.