R. Kelly "Amazed" By Lady Gaga Duet 'Do What U Want': "She Wanted The King Of R&B"
15 November 2013, 11:56 | Updated: 15 November 2013, 11:59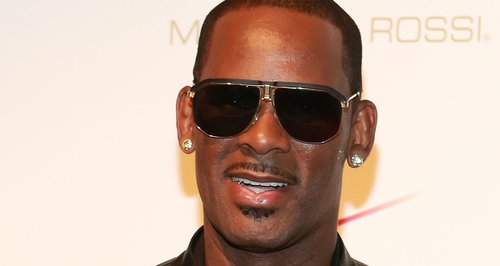 The musician speaks about working with the 'Bad Romance' star on her latest single.
R. Kelly has opened up about his new single with Lady Gaga and admitted he was "amazed" by the track.
The pair are still riding high in the iTunes chart with the track and the 46 year-old star told Rolling Stone a little bit more about the song.
"I felt that it was somewhat of a sexual song, but on a classy tip, you know?" explained. "Because I have a lot of sexual classics myself. But this, it had a rock funkiness, and somehow, magically, an R&B-ish feel to it. I was just amazed by it."
Speaking to theGrio, he also added how the pair came to work with one another, insisted she wanted the best.
"She wanted to work with a legend," R. Kelly said. "She wanted to have a record with an R&B feel, so it only made sense she wanted the king of R&B. I thought it was a good choice!"
The track features on Lady Gaga's new album 'ARTPOP', which is out now and also includes previous single 'Applause'.
Meanwhile, it was confirmed this week that R. Kelly has also joined forces with teen titan Justin Bieber for a new song.