Lady Gaga Talks Working With R Kelly On Max's Capital FM Show This Weekend - Audio
2 November 2013, 08:00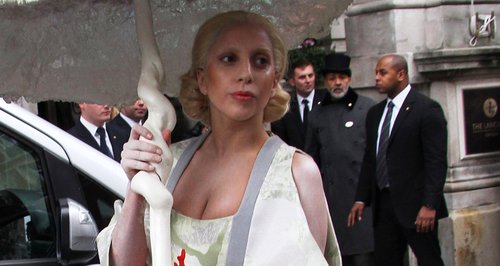 The 'Venus' singer reveals all to Max about her new team-up with the R&B superstar.
Lady Gaga has opened up about her new R Kelly collaboration 'Do What U Want' exclusively on Max's Capital FM show.
The 'Applause' singer will be on Max's show this Sunday (3rd October) to chat all about her new album 'ARTPOP' and her fashion, and also reveals exactly how her collaboration with R Kelly came about.
"We started to make things that were sort of a highroad of all of these worlds coming together, and 'Do What U Want' just kind of naturally became an R&B song," Gaga reveals to Max on this weekend's show. "I just wrote what felt best for that grove.
Listen to Lady Gaga chatting to Max on the show about 'Do What U Want' below:
Lady Gaga on working with R Kelly...
"I don't necessarily make R&B music all the time and I wanted it to, I wanted to know that it was good," she recalled. "So I called R Kelly because, he knows if it's good, he's like the king of R&B and he's really, supremely talented.
It was excited because after he sang on it, I redid my vocals, I pushed myself further and the way that we sound together," Gaga added.
Lady Gaga releases her new album 'ARTPOP' on 11th November.
Catch Lady Gaga on Max's Capital FM show this Sunday from 7pm.