Lady Gaga On Almost Quitting Music: "Tony Bennett Saved My Life"
12 September 2014, 10:55 | Updated: 12 September 2014, 10:57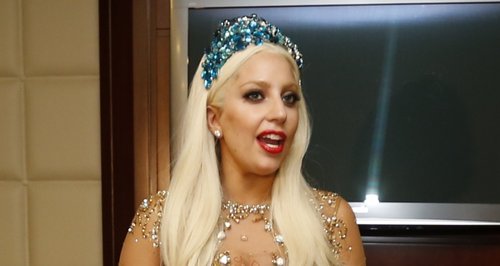 The 'ARTPOP' superstar credits the jazz legend with helping get her back on track.
Lady Gaga has dramatically revealed that she wanted to quit singing earlier this year until Tony Bennett "saved" her life and gave her back her passion.
The 'Venus' star says after the release of her latest studio album 'ARTPOP' she went through a dark phase that only the legendary jazz singer helped her escape.
"Six months ago I didn't even want to sing anymore, I was so sad. I couldn't sleep, I felt dead," Lady Gaga told The Sun recently. " I'm not going to say any names, but people get irrational when it comes to money.
"If you help an artist, It doesn't give you the right, once the artist is big, to take advantage of them," she explained.
"I tell Tony every day that he saved my life, he wanted nothing but my friendship and my voice," Lady Gaga declared. "When I sang ['Lush Life' with Tony], which was for the first time in 15 years, I started crying.
"I came into the control room, had my whisky and Tony held me and I cried in his arms," she added.
Lady Gaga and Tony Bennett drop their 'Cheek To Cheek' team-up album on 22nd September.
You May Also Like…