WOW! Lady Gaga Gets A MASSIVE New Tattoo On Her Back!
3 October 2014, 10:21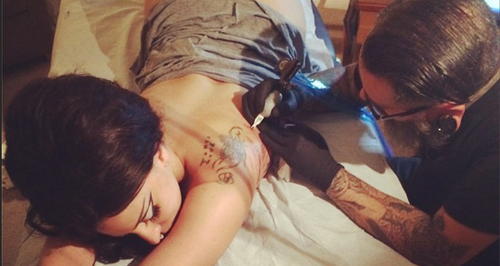 Lady Gaga has been under the tattoo needle again, getting a giant new bit of ink on her back!
Lady Gaga is no stranger to the tattoo needle, and she's posted pictures of her getting her latest bit of body art on Instagram.
Gaga teased her fans by posting a picture of her tattoo artists hands and needle captioned, "Uh Oh...it's time monsters. Paws Up"
An hour later she posted another snap of the tattoo artist drawing her design with the caption, "Getting some very important ink from the the great @Nspired1 ...it's time #monster4life"
The next image sees Lady Gaga mid-inking, getting the design etched onto her back. Looks painful!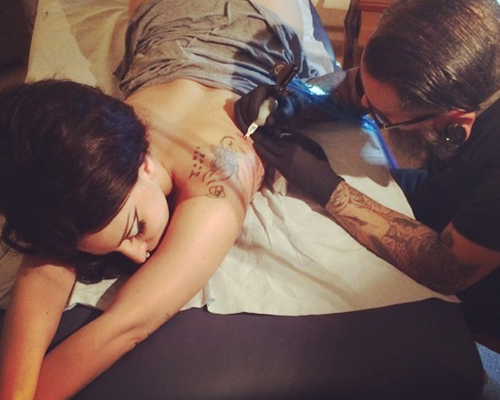 Gaga finally revealed the finished hand design with the caption "#Monster4Life"
What do you think of Lady Gaga's latest tattoo? Let us know below!
You May Also Like…