Lady Gaga's New Single 'Perfect Illusion' Will Get It's First Capital Play On Friday!
8 September 2016, 12:18 | Updated: 8 September 2016, 12:20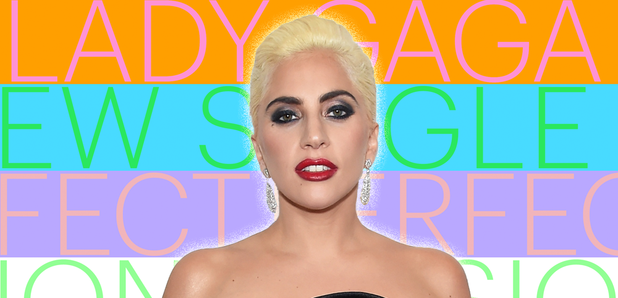 OMG the countdown to brand new Lady Gaga music is on...
We've been waiting for a while for some brand news music from Lady Gaga and the wait is almost over... yes, we've got the first play of Gaga's brand new single, 'Perfect Illusion' on Friday!
Tune in to Capital Breakfast from 6am to catch Gaga's new single, 'Perfect Illusion' - and from the looks of it, you Little Monsters have been pretty excited to hear the track!
Fans were speculating when we might be able to get to hear the new single - which has been a long time coming...
Gaga tweeted this back in August...
LADYGAGA
NEW SINGLE
PERFECT ILLUSION
SEPTEMBERhttps://t.co/dXeumTvIFe#PerfectIllusion #LG5

— Lady Gaga (@ladygaga) August 17, 2016
...and ever since then we've been waiting for September to get here.
Fans managed to find a page linked to Lady Gaga's official site which appeared to accidentally show the official release date...
Yassss queen @ladygaga! #PERFECTILLUSION on September 9th #PerfectIllusionCountdownParty pic.twitter.com/Q1Y87CvFBY

— ️️ (@HausOfMatthias) September 1, 2016
But it was soon replaced with this alternative version.
The "September 9th" banner on Lady Gaga's website has been reverted back to the normal "September" one - pic.twitter.com/fS48XToLXC

— LADY GAGA (@yruspeechless) September 2, 2016
Seriously dedicated fans then appeared to have found the official release date for 'Perfect Illusion' by doing a bit of digging behind Gaga's official website.
#PerfectIllusion snippet is coming! pic.twitter.com/6RTeOSdybg

— Lady Gaga Sons (@GagaSons) September 1, 2016
And it turns out those sneaky Little Monsters were totally spot on - and you'll be hearing the track this week!
Get in!
We already know that the track has been produced by Mark Ronson, Bloodpop and Tame Impala's Kevin Parker...
We made a #PERFECTILLUSION @markronson @tameimpala @bloodpop pic.twitter.com/lF8KRJQWRG

— Lady Gaga (@ladygaga) August 28, 2016
So all we need now is to actually hear this brand new song! Keep it Capital Breakfast from 6am on Friday to hear 'Perfect Illusion' and make sure to tweet us @capitalofficial to let us know what you think!
You may also like...