Lady Gaga Struggling To Make New Music For 'ARTPOP' Following Hip Surgery?
15 March 2013, 09:34
The 'Bad Romance' star is said to have hit a "creative block" as she recovers from her operation.
Lady Gaga is apparently struggling to write any new music since she underwent surgery on her hip last month.
The 'Marry The Night' singer was forced to cancel the remaining dates on her 'Born This Way Ball' due to a severe inflammation of the joints.
"She keeps telling friends she has terrible creative block and can't make any new music right now," an insider told National Enquirer. "She is under huge pressure to keep making money….and she desperately misses her boyfriend Taylor Kinney, who lives in Chicago.
"It's just messing with her confidence. She's a wreck!"
The US star has been seen this week recuperating in a 24-carat gold wheelchair in new images posted by acclaimed photographer Terry Richardson.
Check out a picture of Lady Gaga in her wheelchair below: (Picture: Terrysdiary.com)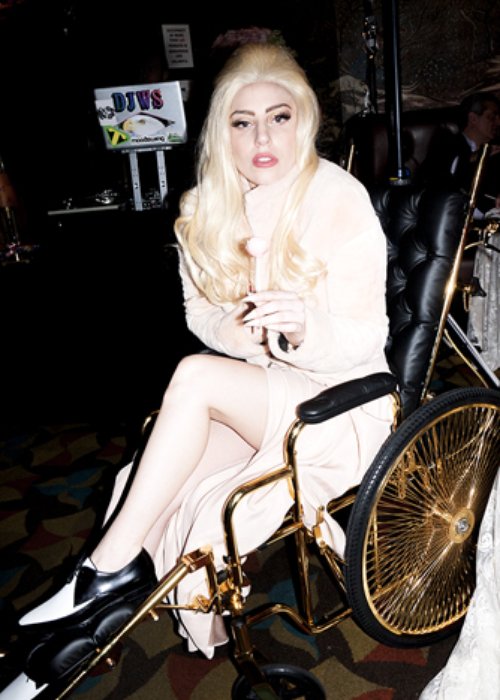 Gaga has previously stated that she would be releasing her new album 'ARTPOP' this autumn and had teased new songs on her 'Born This Way Ball' tour during the past few months.
Meanwhile, it has also been claimed that the 'You & I' singer is planning on getting married to her boyfriend Taylor Kinney this summer.