Does Lady Gaga EVER Take A Day Off? She's ALREADY Planning Her Next Album
22 August 2014, 11:14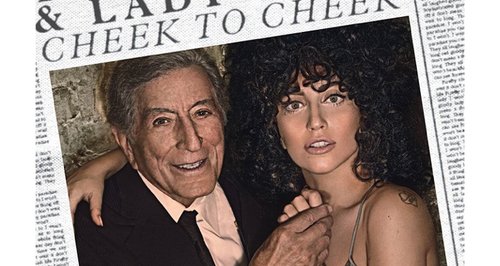 The US star is set to record a follow-up to her jazz team-up 'Cheek To Cheek'.
For all you Lady Gaga fans out there, this is a VERY good time to be a Little Monster… thanks to some FRESH news today!
The 'You & I' superstar drops her Tony Bennett jazz team-up album 'Cheek To Cheek' next month, but the man himself has JUST revealed they're already working on a follow-up.
"When I told Lady Gaga, I said, 'If 'Cheek To Cheek' goes well, we could do a follow-up with Cole Parter, 'Red, Hot & Blue'," Tony told Billboard. "She said, 'Why wait? Let's do it right away'.
"She we're gonna do two albums in a row with her, we'll have to try and do that as soon as possible, just as a follow-up for a second album," Tony added.
The jazz legend ALSO revealed the pair will be touring 'Cheek To Cheek' as soon as possible… one she's rounded off some more 'ARTPOP Ball' tour dates of course! This is one lady who doesn't seem to know the meaning of the word "day off".
"We'll be touring together for quite a while," Tony explained. "She's kind of exhausted from playing for 45,000 people a night.
"She said, 'Let's just play for three to six weeks in Las Vegas'," he explained. "It's amazing how she's planned out how we should perform together.
"I'm not interested in playing to 45,000 people a night, so she's finding placed where we could work for three or four days, or three of four weeks, in one place at a time. That's how she wants to work with me."
And don't forget #Monsters… Lady Gaga's ALSO planning a second volume of 'ARTPOP' sometime soon. Watch this space!