Lady Gaga Shares Naked Picture With Little Monsters On Her Website
27 July 2012, 11:00 | Updated: 27 July 2012, 12:11
The 'Born This Way' singer is seen posing nude in a private picture she posted online last night.
Lady Gaga has shared a picture of herself apparently naked while perched on arm chair with fans on her recently launched social networking site.
The 'Marry The Night' star posted the intimate snap on LittleMonsters.com last night (26th July), which sees her sat hugging her legs wearing only a pair of flesh-coloured underwear with her blonde hair down loose.
"Resting after BARNEY'S GAGA WORKSHOP OPENING IN NY," Gaga wrote alongside the personal picture, suggesting it was taken around November 2011 when her collaboration with the department store first launched.
Gaga has used her new social networking site to share a number of private pictures with her fans, as well as updating them with news of new music and events.
The 'You & I' singer spoke out in support of troubled celebrity couple Kristen Stewart and Robert Pattinson, following Kristen's admission that she had cheated with her film director Rupert Sanders, with Gaga describing the media treatment of them as "brutal".
Lady Gaga shares risque photo with her fans on littlemonsters.com: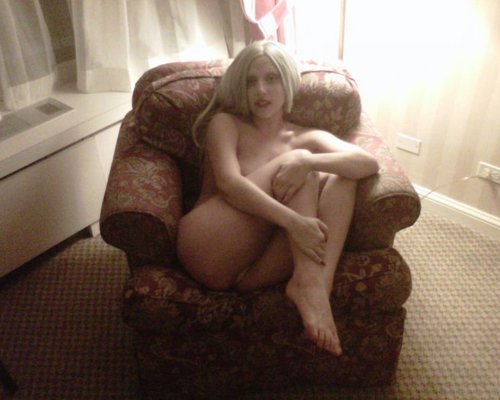 Today it was also announced that Lady Gaga will make her film debut in the role of La Chameleon in Robert Rodriguez' new film Machete Kills.
Lady Gaga kicks off the next leg of her 'Born This Way Ball' world tour on 14th August in Sofia, Bulgaria in Europe.