Lady Gaga Says MTV VMAs 2013 Performance WIll Be Her "Most Challenging" Yet - Audio
22 August 2013, 14:41 | Updated: 22 August 2013, 14:43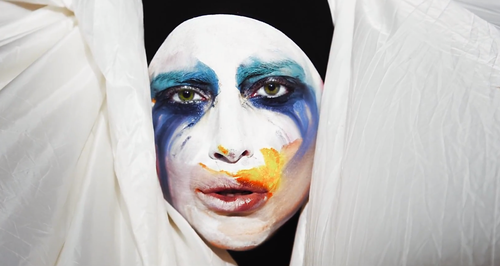 The 'Applause' singer chats exclusively to Capital all about her comeback performance this weekend.
Lady Gaga has promised her most "physically challenging performance" ever at the MTV Video Music Awards 2013 this weekend, and has warned fans she plans to "create the unexpected".
Speaking exclusively to Capital FM just days before her big comeback performance at this year's VMAs show, Gaga says her set is all about "fighting back" after the pain she went through with her hip injury and having to cancel the remainder of her 'Born This Way Ball' tour earlier this year.
"I'm in New York, we're in the middle of rehearsals, we've been rehearsing for weeks, and we're still going," Gaga told Capital FM yesterday (21st August) ahead of her show. "The performance I did years ago for 'Paparazzi' was kind of a major moment for me as a breakout performer, it was the moment where people really got to see what I was about [with] bringing performance art to the stage.
"We're doing that again this year with a different performance and I'm so excited with what were doing," the 'You & I' singer explained. "It's so me, it's everything I want to say right now.
"It certainly will be memorable so I hope that the fans will love it as much as we do," Gaga promised.
The 'Applause' singer went on to promise that whatever fans are inspecting is unlikely to happen, and promises she has pushed herself to the limit for her VMAs comeback this weekend.
"I would say actually that you should try not to expect anything because whatever you're expecting is not going to take place! That's sort of the idea to always create the unexpected," Gaga continued. "I will just say that it's the most physically challenging performance I've ever done.
"This is my way of fighting back," Lady Gaga added. "I don't like to fight with my words I like to fight with my talents so that's really what this performance is all about."
Lady Gaga will join a whole host of performers including Katy Perry, Bruno Mars, Macklemore and Kanye West at the MTV Video Music Awards 2013 this Sunday (25th August) at the Barclays Center in Brooklyn, New York.
Listen to Lady Gaga chatting to Capital FM all about her VMAs 2013 performance below:
Lady Gaga Teases Her MTV VMAs 2013 Performance...