Lady Gaga Reveals 'Monster Ball' Tour In 2009 Left Her "Bankrupt"
17 March 2014, 11:03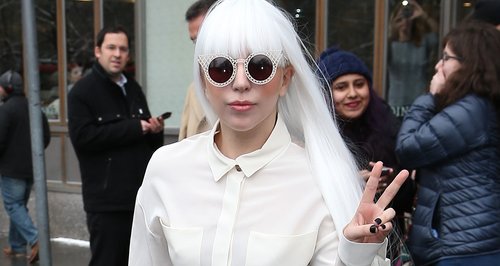 The 'Venus' star says she took a gamble by spending her millions on the tour itself.
Lady Gaga has revealed she was bankrupt back in 2009 on her 'Monster Ball' tour after spending all of her earnings on the tour's elaborate production and costumes.
The 'Applause' star says she took a huge risk on the tour, her first major world outing, by investing her money back into her career while hitting the road.
"I had three million dollars in the bank to my name and I threw it all in to make my stage," Lady Gaga reveals on EPIX documentary Who The F**k Is Arthur Fogel?. "So I was bankrupt during the show.
"I remember I went home and I was with my dad and he said, 'I don't understand, 'Bad Romance' is out, you are all over the radio. Everyone is talking about you and you don't have a pot to p**s in'.
"I said, 'Just let me do this. Let me just put it on the stage because I think if I can do this I can get Arthur Fogel's attention'," the US star explained. "And I did."
"He got Live Nation to write me a $40 million cheque, and it changed my life and the life of my whole family," Lady Gaga added, after recalling a call she received from the Live Nation CEO.
Lady Gaga shared a picture from the set of her next music video over the weekend, which she has promised to reveal this Saturday 23rd March.