Lady Gaga Looks Back On Five Years Since First Number One Single
14 January 2014, 09:12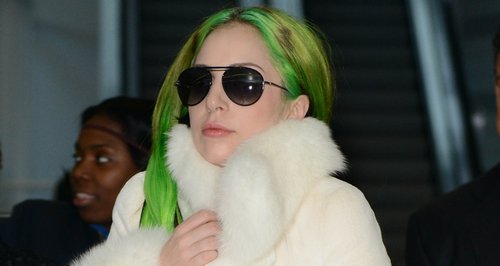 The 'Venus' star also reveals her latest album has been approved for release out in China.
Lady Gaga has put her "paws up" to her fans after looking back on five years this week since her first ever number one single, while also revealing the exciting news that 'ARTPOP' will now see release in China.
The 'Do What U Want' singer revealed on Twitter this week that it has been five years since 'Just Dance' hit the top spot out in the US back in 2009, and Lady Gaga got all nostalgic with a thank you message.
"5 years today I had my 1st #1 song with 'Just Dance'. I can't believe I'm even here," Gaga tweeted last night (13th January). "Still making music I believe in. In my big shoes. Paws up."
The 'Venus' star also confirmed news that her latest album 'ARTPOP' has been approved for release in China, and hinted at potentially coming to perform live in the country at some point in the future.
"I'm so excited!!! The Chinese Government approved ARTPOP to be released in China with all 15 songs!" she posted. "Next I hope I can come to perform!'
Lady Gaga attended the Golden Globes 2014 over the weekend alongside her boyfriend, actor Taylor Kinney.