Lady Gaga: 8 Reasons The 'ARTPOP' Star Deserved Her 'Applause' At The Jingle Bell Ball 2013 In London
9 December 2013, 19:35 | Updated: 14 December 2013, 14:50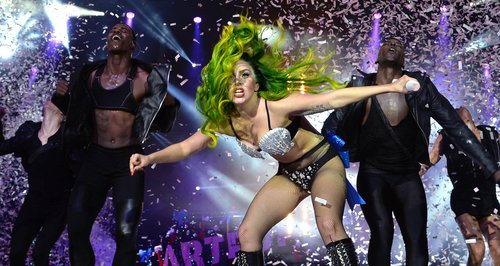 Take a look at the 'Do What U Want' singer's visit and incredible performance on night two of the #CapitalJBB.
It was the moment we'd all been waiting for. Lady Gaga brought our Jingle Bell Ball weekend to a close with an INCREDIBLE set at London's O2 Arena. Join us as we take a look just how the 'Dope' star bagged herself such MASSIVE praise from fans.
1. Mother Monster's excitement about the #CapitalJBB BEFORE she had even arrived!
I am SO EXCITED to perform at @CapitalOfficial Jingle Bell Ball. I haven't performed in an Arena since my injury. ITS HAPPENING IM BACK

— Lady Gaga (@ladygaga) December 7, 2013
2. The unpredictable outfit choices from the Haus of Gaga NEVER fail to impress. This time around the 'Venus' singer opted for a starfish trouser suit (just about covering her black bra), bleached dreadlocks, and a chunky gold necklace.. probably worth more than the carpet itself!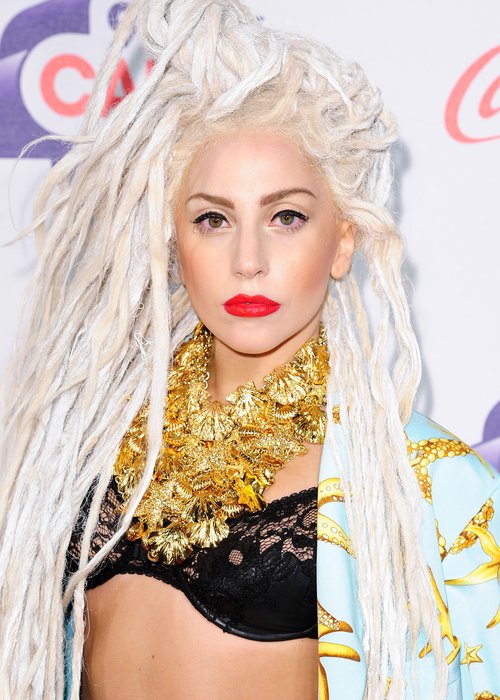 3. Fans got some EXCLUSIVE news about the official music video for 'Do What U Want' during our backstage interview.
4. The UK's Biggest Christmas party ended in true festive style as the Queen of Pop kicked off her INCREDIBLE set with a rendition of Jingle Bells mixed with the amazing... (how do you make Lady gaga cry?).. Poker (in the) Face!
5. She's sang to royalty and record-breaking audiences in the past, and NOW at the Capital FM Jingle Bell Ball 2013, she's sang to.... a Christmas Tree!
6. It didn't take long for the #LittleMonsters to start praising the 'Aura' singer's performance.
Not only a performer, but a truly amazing, artistic talented woman! Lady Gaga was incredible last night at the O2 for #JBB @ladygaga xx

— Dominic Halfacre (@DominicHalfacre) December 9, 2013
#CapitalJBB Lady Gaga. Just Dance... Wow! pic.twitter.com/YxRxmUGEBj

— Kevin Hughes (@Popprince) December 8, 2013
7. Even the UK press AND our other #CapitalJBB performers were putting their paws up for the Grammy Award-winning singer's headline set.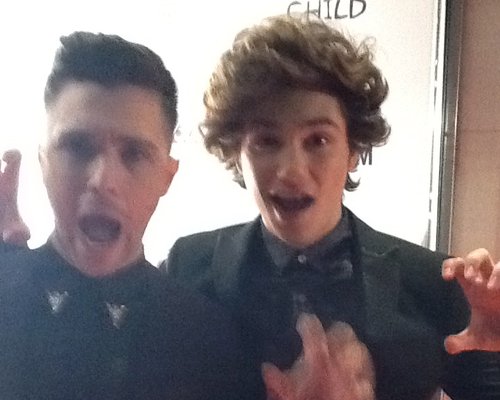 8. And finally, her outfit choice for heading back home! Yep, you guessed it... the Christmas Tree is back!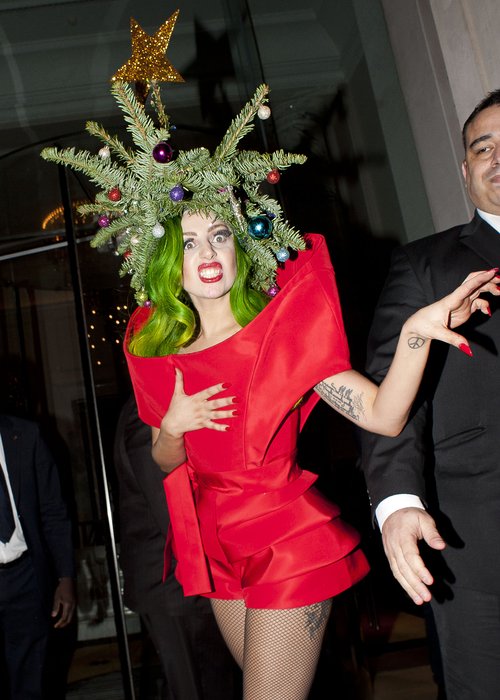 Thank u London for the amazing trip I am late for the airport! Big kisses from me I love u! Xxx

— Lady Gaga (@ladygaga) December 9, 2013
You may also like...