Lady Gaga's Eight Most Important Costumes From Her iTunes Festival 2013 Performance
2 September 2013, 12:29 | Updated: 2 September 2013, 16:17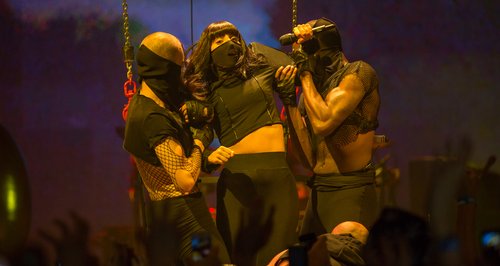 The 'ARTPOP' singer made her live comeback last night - here's some of her most amazing outfit changes.
Lady Gaga made her much anticipated comeback at the iTunes Festival in London last night (1st September), performing a setlist of new songs from her forthcoming album 'ARTPOP'.
As well as delighting the audience with seven new tracks, true to form Lady Gaga also switched between numerous outfit changes, which saw her fly through the air wearing a burka inspired outfit, joined on stage by people with pig heads and stripping down to her underwear.
Join Capital as we take a look at each outfit the star slotted into during her iTunes Festival performance.
And if you want to find out for details about Lady Gaga's iTunes Festival comeback, then head to the bottom of the article for even more gossip.
1) Lady Gaga performed 'Aura', a song that leaked online earlier this year, wearing a black seemingly burka inspired outfit that covered her face. Naturally, she then went flying above the audience's head in a giant cage.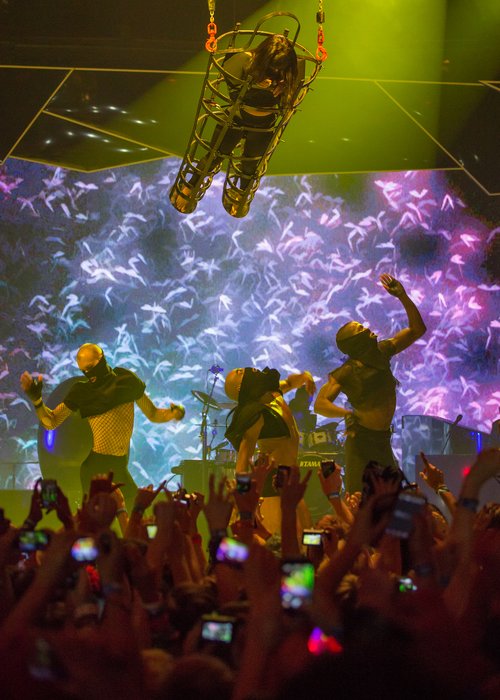 2) A more familiar look for Lady Gaga, the singer strips back to a leather bondage inspired outfit with sheer tights.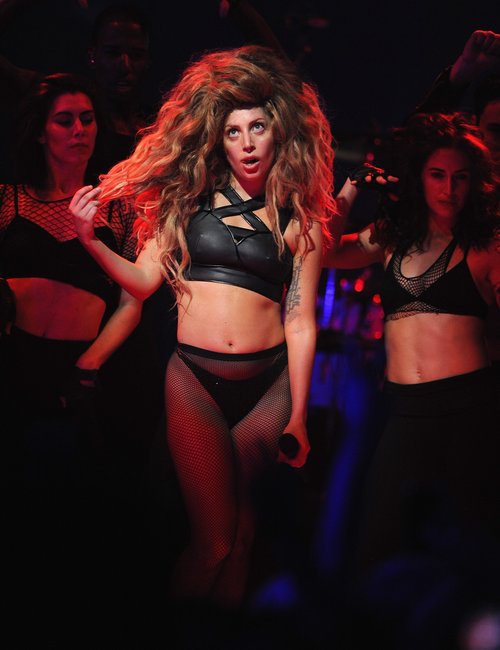 3) During the song 'Swine', things all got a little odd as men danced around wearing pig masks.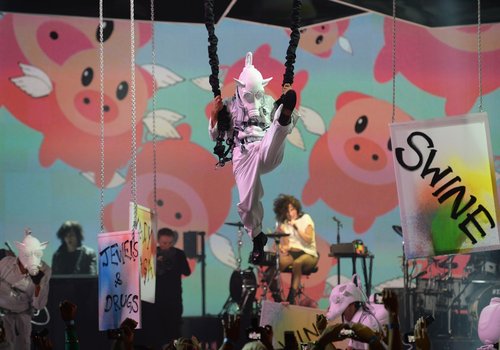 4) One of Lady Gaga's more minimal outfits, here's a close up of what the star wore during her performance of 'Swing'.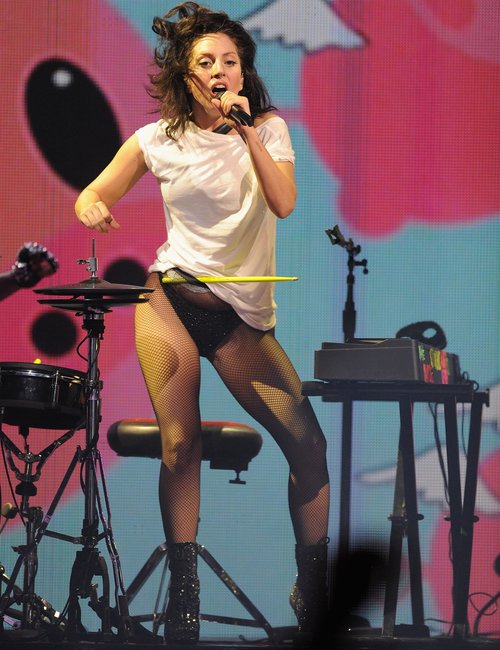 5) Lady Gaga rocks a reptilian inspired ringmaster's outfit during her performance at the iTunes Festival in London.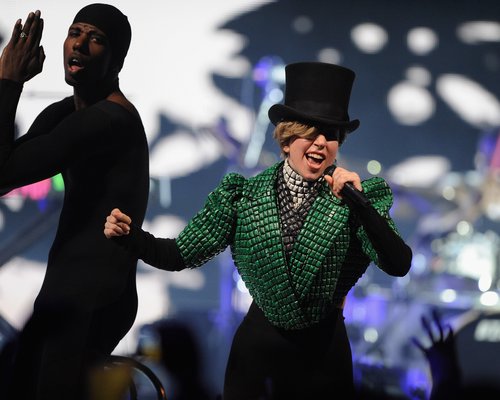 6) Another raunchy outfit, Lady Gaga got some 'Applause' from the audience when she wore her shell bikini, which first made its debut at the MTV VMAs last month.
7) Lady Gaga switched into a more casual red plaid rocker shirt at one point during her iTunes Festival performance.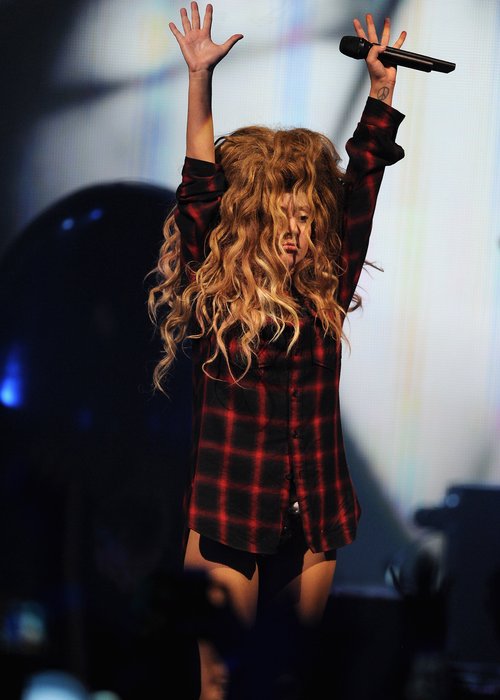 8) Lady Gaga surveys her audience in a black figure hugging bra and leggings.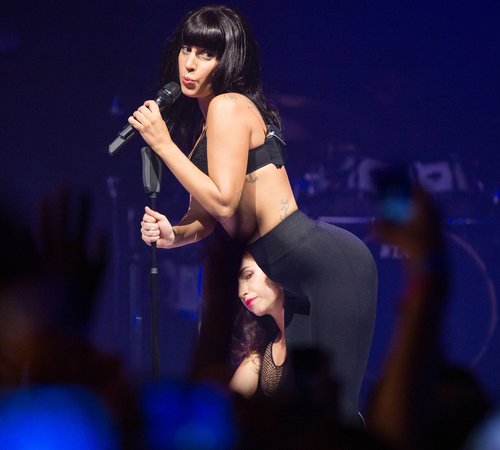 9) OK, so strictly this wasn't one of Lady Gaga's iTunes outfits, but she did wear it as she left the Roundhouse - yes, it's another pig-inspired costume!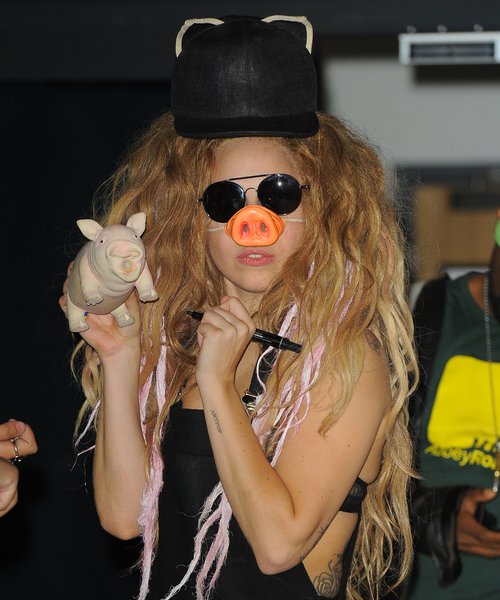 More Lady Gaga at iTunes Festival: