Lady Gaga Reassured Over Hip Surgery By Madonna's Ex Alex Rodriguez
26 February 2013, 15:20 | Updated: 26 February 2013, 15:43
The 'Bad Romance' singer reportedly ran into the baseball star at the same doctor's office as she prepared for her operation.
Lady Gaga apparently bumped into Madonna's former boyfriend Alex Rodriguez ahead of her hip surgery this month – who reassured the singer that she would be fine.
The 'Marry The Night' singer was supposedly feeling very "anxious" ahead of her operation and a meeting with the baseball star helped calm her nerves.
The two star's share the same doctor and Alex was attending a follow-up at Dr. Kelly's while the US singer was preparing for her own surgery.
"It's natural for anyone to be nervous ahead of this type of surgery, especially as a performer or athlete under tremendous pressure to make a quick recovery and be back at peak performance," a source told the New York Daily Post.
"Gaga was anxious, but Alex talked to her for a while and was able to reassure her."
The operation was a success and Lady Gaga took to her Little Monsters fan site to thank her followers for their messages of support and said she drew strength from their own stories.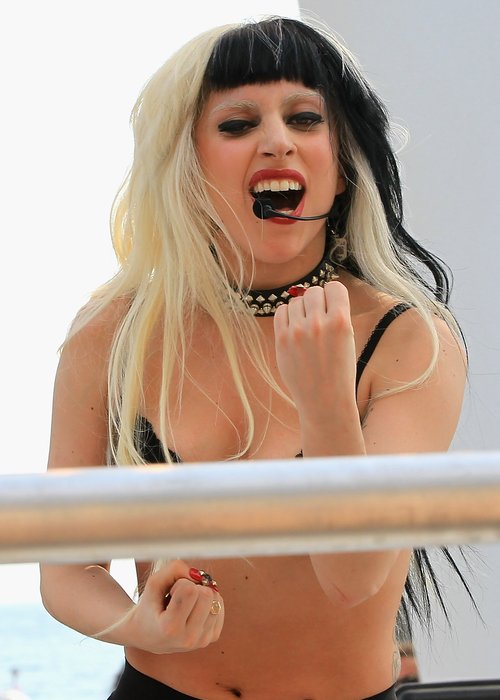 Lady Gaga was forced to have surgery on her hip after being diagnosed with a severe inflammation of the joints, called synovitis, which forced her to cancel the rest of her 'Born This Way Ball' tour.
The 'You & I' singer is also currently working on her new studio album 'ARTPOP' which is scheduled for release this autumn.