Lady Gaga Says She Used To "Hide" In Her Own House To Preserve Her Image
5 September 2013, 11:46 | Updated: 5 September 2013, 11:50
The 'Bad Romance' singer talks about wanting to stay a "superstar" for her fans.
Lady Gaga has revealed that when she first hit fame, she used to hide in her house.
The 'Marry The Night' singer explained the reason for her behaviour was to ensure her fans only ever saw the "superstar" image she portrayed in the media.
Speaking to The Guardian, the singer said. "I hid a lot...to preserve my image as a superstar to my fans.
"I don't mean I am a superstar, I mean that they only ever see me at my best. And it really drove me crazy.
Gaga admitted she was forced to make the effort to step out in public more.
"I would be indoors all day and then I'd get in a car in a garage and then drive to another garage and get out and rehearse and then do it again, from country to country, and never walk outside," she said.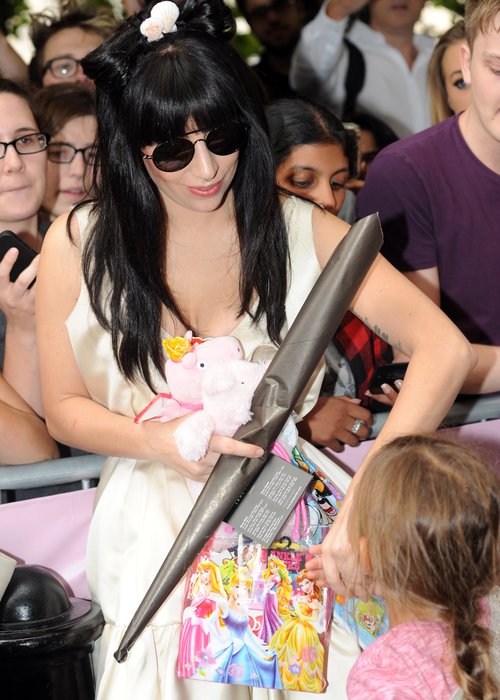 "I remember some of the longest walks I had were from the car to the aeroplane on the tarmac."
These days the singer is known her appearing in public wearing flamboyant outfits and always spends time meeting fans at various events – including outside hotels.
Gaga recently returned from a trip to the UK where she opened the iTunes Festival 2013 and debuted seven new songs from her third album 'ARTPOP'.