Lady Gaga Teases 'Do What U Want' Music Video: "It's Unlike Anything I've Done"
6 December 2013, 11:02 | Updated: 6 December 2013, 11:05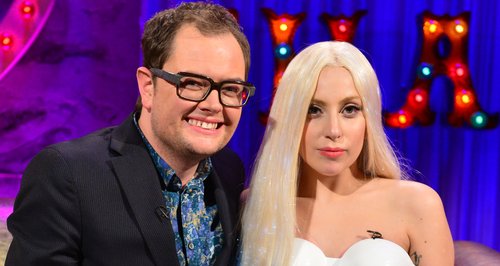 The US star teases her next video ahead of performing for the Jingle Bell Ball this coming weekend.
Lady Gaga has promised her upcoming music video for 'Do What U Want' will be "unlike any video" she's ever done before, and promised it will be unveiled very soon.
The 'Applause' star, who is set to perform live at the Capital FM Jingle Bell Ball 2013 this weekend, also opened up about how personal the lyrics on her new album 'ARTPOP' are.
"I know you're waiting for the DWUW video. It's unlike any video I've ever done," Lady Gaga tweeted this week. "Very personal. Just making it perfect. Exciting. #ARTPOP."
Lady Gaga went on to sweet about how she hopes her fans can identify with the "chaotic" feeling of the lyrics from 'ARTPOP'.
"There's a personal story to each song. The only fantasy is in the sounds & the way they're put together like a puzzle," she tweeted. "The lyrics mirror the realities of my natural chaotic though process.
"I imagine many of my fans share a similarly chaotic feeling in their own lives," Gaga added. "This album was written to make sense of that chaos.
The US star is back in the UK ready for this weekend's Capital FM event, and will make an appearance on tonight's edition of Alan Carr: Chatty Man.
Lady Gaga will perform live at the Capital FM Jingle Bell Ball 2013 on Sunday 8th December.