Lady Gaga Apologises For 'Do What U Want' Music Video Delay: "Forgive Me Monsters!"
7 January 2014, 10:11 | Updated: 7 January 2014, 10:12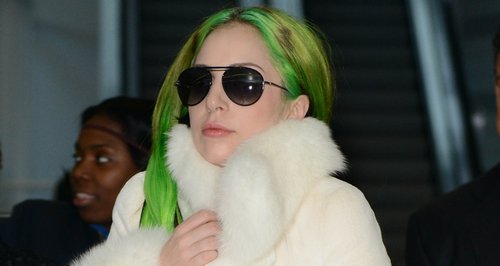 The 'Venus' star talks extensively about recent issues that have delayed the video treatment for her latest single.
Lady Gaga has issued an apology to her fans for the delay of her 'Do What U Want' music video and explained the reasons behind the absence of the song's visual treatment.
The 'Applause' star opened up extensively about some of the recent behind-the-scenes events that have led to the music video's delay, promising that the next few months will "truly be ['ARTPOP's] beginning" and asking fans to "forgive" her.
"It is late because, just like with the 'Applause' video unfortunately, I was given a week to plan and execute it," Lady Gaga posted on LittleMonsters.com this week. "It is very devastating for someone like me, I devote every moment of my life to creating fantasies for you.
"All my most successful videos were planned over a period of time when I was rested and my creativity was honoured," she continued. "Those who have betrayed me gravely mismanaged my time and health and left me on my own to damage control any problems that ensued as a result.
"I am very grateful to the photographers and designer who have always stood by me to make sure my fans are never aware of the things that happen behind the scenes," she explained. "The next few months of 'ARTPOP' will truly be its beginning, because those who did not care about ARTPOP's success are now gone and the dreams I have been planning can now come to fruition.
"Please forgive me that I did not foresee this coming. "Forgive me monsters. Forgive me ARTPOP. You are my whole world."
Last month Lady Gaga revealed an official studio version of her duet with Christina Aguilera on 'Do What U Want'.
Lady Gaga is set to kick off her new US tour on 4th May.