Lady Gaga Tweets To Welcome Back "Honey B" Beyonce After Surprise Album Release
15 December 2013, 10:21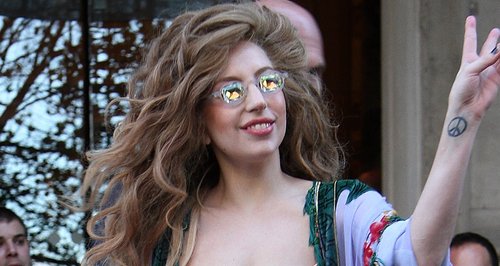 The 'Do What U Want' star tweets her support after the surprise release of the album 'Beyonce' this week.
Lady Gaga is the latest star to "welcome back" Beyonce after the 'Single Ladies' star's surprise return with a brand new album on Friday (13th December).
The 'Applause' star took to Twitter this weekend to post her congratulations to Beyonce on the release of her new self-titled album, which emerged Friday without any announcement or promotion.
"Good morning! Photoshoot and rehearsal, why aren't there more hours in the day. (Eye cream) and welcome back Honey B we missed you!" Gaga tweeted out to her followers.
'Honey B' is a term Lady Gaga used to refer to Beyonce in their 2010 music video team-up for 'Telephone'.
The US star more recently teased a potential new collaboration between her and Beyonce could be in the works for sometime in the future.
Other stars to welcome back Beyonce following the release of her new album include Katy Perry and Cheryl Cole.
Beyonce released her new album 'Beyonce' as a visual album featuring a music video for every song on the record.