Lady Gaga Launches 'artRave: The ARTPOP Ball' World Tour With Incredible Stage Costumes
6 May 2014, 08:01 | Updated: 6 May 2014, 11:29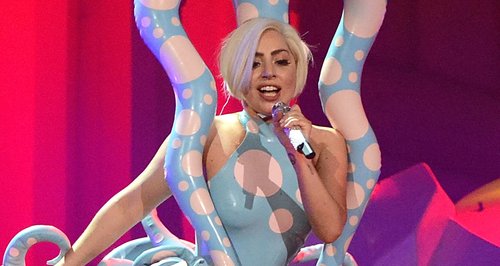 Check out some of the jaw-dropping outfits Lady Gaga rocked on stage for the tour's launch night.
Lady Gaga launched her 'artRave: The ARTPOP Ball' world tour over the weekend with an outlandish production featuring all of her biggest hits and some truly incredible stage outfits.
Among Lady Gaga's outlandish fashion designs for the 'ARTPOP' show were a pair of giant feathered wings, a punk-rock outfit and a dress made to look like a giant octopus.
The US star kicked off her brand new world tour with a show in Fort Lauderdale, Florida on Sunday 4th May, and performs tonight in Atlanta, Georgia.
Check out this snap of Lady Gaga in a sequin leotard and feathered wings during her set below (Credit: Getty):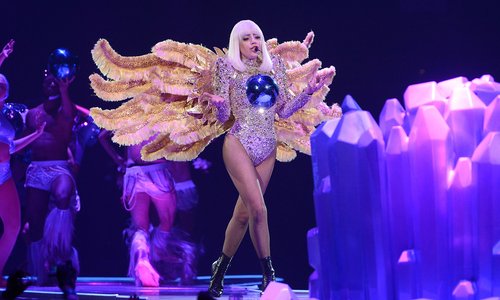 "Last night was one of the most incredible experiences of my life!" Lady Gaga tweeted soon after the show, over the weekend. "Thank u Ft. Lauderdale your partying was MASTERFUL.
See another of Lady Gaga's 'artRave: The ARTPOP Ball' tour outfits below (Credit: Getty):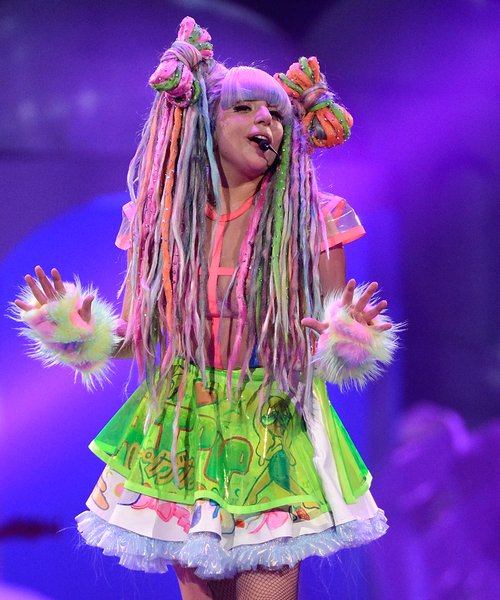 "Can u believe after all these years, when we come together, our lifestyle and uniqueness blooms like a flower. Nothing's changed," Gaga added.
See another of the US star's outfits that sees her dressed up as a giant octopus (Credit: Getty0: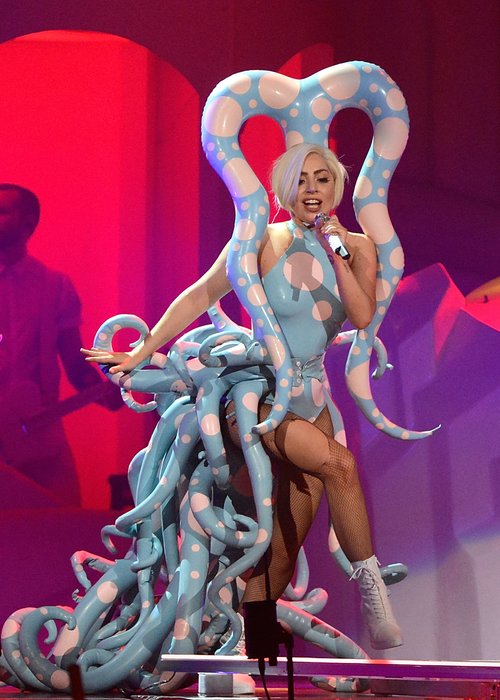 The new tour runs across North America for the next few months, before arriving in the UK and Ireland from 15th October.
Can u believe after all these years, when we come together, our lifestyle and uniqueness blooms like a flower. Nothing's changed.

— Lady Gaga (@ladygaga) May 6, 2014
I have to hand it to little monsters in ft. Lauderdale. Your fashun was AMAZING MAGICAL AND I WAS SO HAPPY TO SEE YOUR PRETTY FACES

— Lady Gaga (@ladygaga) May 6, 2014
last night was one of the most incredible experiences of my life! Thanku Ft.Lauderdale your partying was MASTERFUL. #soldOutShowLikeLadyGaga

— Lady Gaga (@ladygaga) May 5, 2014
Check out Lady Gaga's 'artRave: The ARTPOP Ball' 2014 world tour setlist below:
'ARTPOP'
'G.U.Y.'
'Donatella'
'Fashion!'
'Venus'
'Manicure'
'Cake Like Lady Gaga'
'Just Dance'
'Poker Face'
'Telephone'
'Partynauseous'
'Paparazzi'
'Do What You Want'
'Born This Way'
'Jewels 'n' Drugs'
'Aura'
'Sexxx Dreams'
'Mary Jane Holland'
'Alejandro'
'Ratchet'
'Bad Romance'
'Applause'
'Swine'
'Gypsy'
You may also like: