Lady Gaga Confirms New 'ARTPOP' Tour Plans: "We Are Planning A Rave"
22 November 2013, 09:15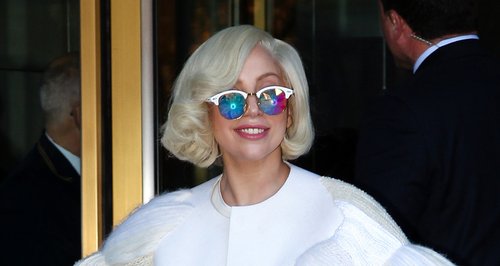 The 'Applause' star says fans can expect some "epic dance partying" when she heads out on the road.
Lady Gaga has confirmed she is in the process of planning a brand new tour to support her album 'ARTPOP'.
The 'Do What U Want' singer promised both "epic dance partying" and "piano cabaret" for her next tour outing, which is expected to begin sometime in 2014.
Lady Gaga launched new album 'ARTPOP' this month after huge success with singles like 'Venus' and 'Applause', and recently teased plans to take her recent artRave party out on tour.
"We are planning the tour," Lady Gaga tweeted last night (21st November). "I repeat we are planning a RAVE of epic dance partying proportions with piano cabaret and ME performing LIVE."
The US star also commented on her recent 'ARTPOP' promotional short film, which featured her stripping naked and covering herself in mud.
"Saw questions about ARTPOP film, this is me on a creative pop trip," Gaga explained. "I performed for 12 hrs straight. Me+Music+Pain+Creativity= ARTPOP X."
Earlier this week Lady Gaga confirmed plans to eventually release a second volume of 'ARTPOP'.