Lady Gaga Teases Plans For 'ArtRave: The ARTPOP Ball Tour' And Return Of The Monster Pit
5 December 2013, 10:22 | Updated: 27 March 2017, 16:31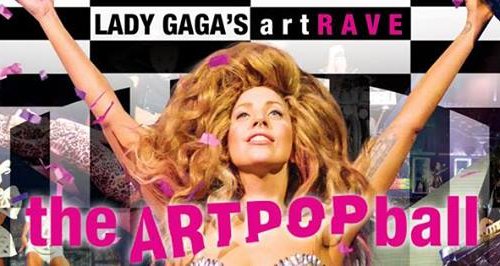 The 'Do What U Want' singer reveals some of the first hints about what fans can expect from the 2014 tour.
Lady Gaga has started teasing plans for her newly announced 'artRave' world tour and promises a "wild celebration" as well as the return of her "monster pit".
The 'Applause' singer tweeted fans yesterday (4th December) to give them their first idea of what to expect from the 'artRave: The ARTPOP Ball' tour in 2014.
"ArtRave: The ARTPOP Ball will be a full on party combining music, fashion & technology in one explosive performance!" Gaga tweeted. "The tour will take us to another planet Galaxy-Space-Time Dance party as religion.
"A wild celebration of self-invention, of creative spirit," she continued, before promising: "There will be a monster pit at the artRave, IN THE STAGE, and I will still be picking 20 fans out a night for free to come backstage!"
Lady Gaga is set to kick off her new world tour with a North American leg in May next year, while she plays the Capital FM Jingle Bell Ball 2013 this Sunday (8th December) in London.
[[ This video has been removed ]]
Lady Gaga Hits on MUZU.TV.