Lady Gaga Declares 'ARTPOP' The "Album Of The Millennium"
16 October 2013, 15:34 | Updated: 16 October 2013, 15:35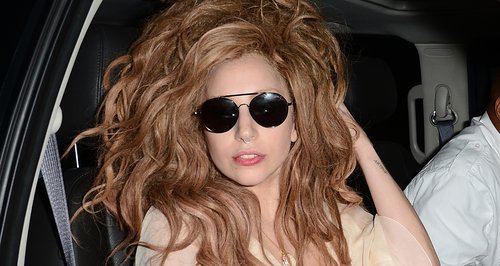 The 'You & I' singer has also revealed new song lyrics for her next single 'Venus'.
Lady Gaga has declared her new record 'ARTPOP' as the "album of the millennium", after getting to hear a final mastered version of it this week.
The 'Applause' singer made the tongue-in-cheek remarks while updated fans on the record's progress on Twitter, admitting that the release finally feels "real" now.
"A mastered copy of ARTPOP was just delivered to me," Gaga tweeted yesterday (15th October). "Help, it's real now. I can't believe it.
"I've been waiting to say this for some time… THIS IS THE ALBUM OF THE MILLENNIUM!!" the US star then added.
Gaga also began teasing lyrics this week for her newly announced single 'Venus'.
"Have an oyster baby, it's apron-i-sy act sleazy," Gaga teased, ahead of the song's official release on 25th October.
Lady Gaga will then release new album 'ARTPOP' on 11th November.